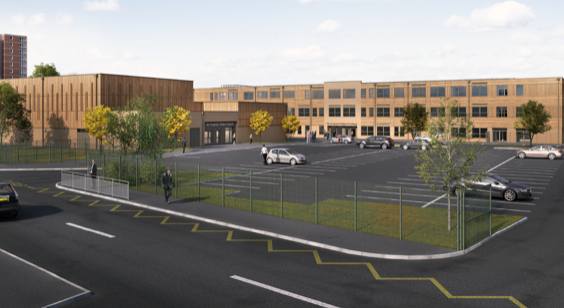 FOLLOWING the closure of the Sir Frederick Gibberd College building, the school and its sponsoring trust, BMAT Education, have sent a letter to parents outlining how each year group shall be educated.
A spokesperson said: "We are glad to say this has gone out earlier than expected. Everybody responding to this situation – staff, suppliers and the Department for Education – is working at pace.
Our guiding principle is to restore in-person learning as soon as possible. We strongly believe that is best for the pupils' education and welfare and most supportive of parents and carers.
To that end, Year 7 will start term from Wednesday, 6th September, and shall be educated in the short term at another of The Trust's schools, Mark Hall Academy. A free bus service from the Sir Frederick Gibberd site will be provided.
Term for Years 8-11 shall start on the existing Sir Frederick Gibberd site during the week commencing 11th September. In the short term, the solution will be high quality aluminium- framed spaces. These will be a full suite of classrooms, with windows, carpeted floors, fully- functional IT, furniture and all the required educational resources. Toilets, catering, and a sports space will also be provided. We are sorry it is not possible to start term earlier for these year groups, but we are working at speed to execute a plan which works.
"Our GCSE students will be transported by coach to other Harlow secondary schools for specialist science and DT subjects.
The plan is to consolidate the full school community on-site in temporary accommodation buildings, from mid-November. The precise date will be communicated as the plan progresses.
"The BMAT Education Trust Leadership would like to again thank all the Trust and School staff, as well as the team at the Department for Education, and our partners at Harlow Council and Essex County Council for all the hard work that has been put into delivering this plan at such speed. We would also like to thank parents and carers for their supportive comments and patience in this difficult situation which has affected them as well".