CHILDREN with special educational needs and disabilities (SEND) are turning their lives around through performing arts.
Students at Burnt Mill Academy, in Harlow, who find various parts of school life a challenge physically, mentally or emotionally are thriving through music, dance and acting.
Ben Eva, SENDCo and drama teacher, said the school is all about removing any barriers young people may have to achieve their potential.
He said: "It has always been known that children with SEND have hidden talents; to me, they are superheroes. Everyone has something, but it is knowing what works for that person.
Children who are disadvantaged because of disability or need should not be limited in their ability to achieve greatness. It's about smashing through the barriers to learning and that is what we are trying to achieve through a variety of ways.
"Students with SEND could feel different, they could feel their condition is a barrier or it could cause them anxiety. Sometimes, looking different to others could make them feel they are not included in society.
"We use performing arts in a variety of ways, through performance or independent work to build up social skills in rehearsals or learning an instrument, regardless of any barriers. We see improved attention and increased engagement in school, as a result.
"They find something they are praised for and a place they belong. It's an opportunity to unlock a talent they may not have even known was there. It reduces social anxiety and builds resilience, self-regulation, motivation and independence."
Success stories include –
Dilys Cook, Year 8, who suffers with anxiety. Mr Eva said: "Dilys is really nervous and worries about speaking to people. But, in Year 7 she took on a lead role in panto and in the summer performed in School of Rock. On stage, she has no anxiety – she takes centre stage and she owns it. She is now a performing arts lead and attends drama club and choir. The anxiety is still there, but in the performing arts environment, she is fine."
Liza Berry, Year 7, is diagnosed with ADHD. Mr Eva said: "Liza talks a lot and likes to rap, so we are channelling that energy into performing. She turns up every week to practise and is really good at it. Being new to the school, she can find it difficult to manage, but we are confident by focusing on her rap she will continue to improve."
Liam Cashman, Year 8, has autism and anxiety. Mr Eva said: "Liam had anxiety around school and sanctions, he was anxious about drama and about getting things wrong. We put him into a performance in drama and he started to like it. He is talented and now likes to show it and is building friendships that way. With autism, expressing your feelings can be a struggle, but he sees the performing arts department as a home and he comes to us if he needs support."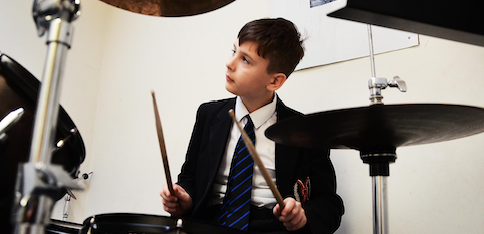 Emma Hua, Year 9, has a hearing impairment. Mr Eva said: "Emma started off nervous and shy, but through music and playing the piano, she has found her way and is quite sassy now. Her impairment has not stopped her ability to understand key features in music and she is on track for top grades in music. The one thing you need to be able to do to play music is hear, but Emma can feel the notes. It is magical."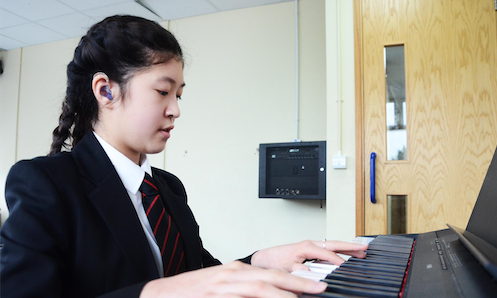 Aleena Ghani, Year 9 has Down's syndrome. Mr Eva said: "Aleena was very shy in Year 7 and not very verbal. But, when she dances, she's another woman! She has been in every school show and is studying GCSE dance, whereas she can't necessarily access some other subjects. She has such a strong passion and can learn and retain a dance routine in no time. The subject has ignited the passion in her and it's lovely to watch her on stage. It has helped with her social skills and she will now lead a warm-up session, even though she can find that difficult."
Yoldas Soytoprak, Year 7, has Bardet Biedl syndrome which affects his liver and vision. Mr Eva said: "Despite worsening vision which means he can only see 6m in front of himself, Yoldas wanted to take up piano. He's such a bright and happy young man and is just taking it in his stride. We have got him bright keys for the piano to make it more accessible for him as we will never allow a barrier to learning. We are making something that seems impossible, possible."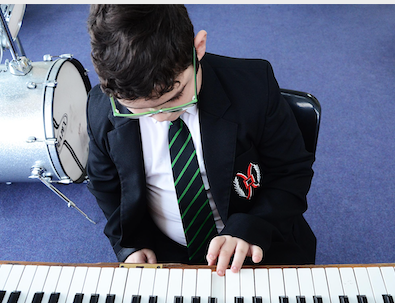 Mr Eva said: "For us, it's about changing the mindset from 'I can't' to 'I can'. It builds resilience and will reduce mental health and social emotional issues in the future.
"It feels lovely to see the progress they are making with us. It's about small steps and looking at the journey from Year 7 to Year 11."

Popularity: 1% [?]