((BOUNCE)) FINALIST AT THE BEST BUSINESS WOMEN AWARDS FOR BEST BUSINESS AND BEST BOSS 2019

ANOTHER week, another award nomination announcement from ((BOUNCE)) HQ! This week global fitness organisation, ((BOUNCE)) is thrilled to be celebrating being announced as FINALIST at The Best Business Woman Awards 2019 in the BEST BUSINESS and BEST BOSS categories.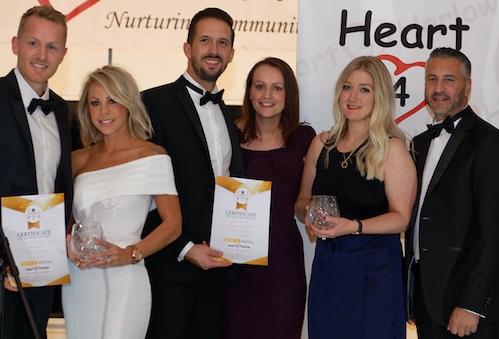 The business world is full of talented and dedicated female entrepreneurs who not only run successful businesses but, in many cases, also juggle the needs of their families. The Best Business Women Awards are designed to recognise the achievement of those women across a wide range of business categories from women across the UK.
Debbie Gilbert, organiser of The Best Business Women Awards said 'This is the 5th year of these prestigious awards. We were delighted with the number of entries this year, which came in from all over the UK. This is a tough competition judged by business experts. To be a finalist is a major achievement. Finalists have been selected for their business acumen, determination, creativity and tenacity. Well over 80% of start-ups fail in the first 3 years and all our finalists are all shining examples of being successful entrepreneurs who have proved their success to our judges.'
CEO and Founder of BOUNCEFITBODY, Kimberlee Perry is delighted to have been shortlisted as a finalist,
"I'm absolutely thrilled to announce this news to our network of teachers and franchisees. We're all incredibly excited and I'd like to thank all of them, who work so hard to make the ((BOUNCE)) brand so well renowned. Especially my Management Team who work so hard bringing my ideas to life"
The gala final of The Best Business Women Awards will be held on 11th October 2019 at The Tower Hotel in London when the winners will be announced.
This awards news is especially exciting given last week ((BOUNCE)) announced being awarded FINALIST at the Business Excellence Awards last week too!