YOUR Harlow readers have won a battle in their war against anti-social behaviour in Terminus Street by forcing Harlow Council and Essex Police to take action.
A number of readers had contacted and written to us about the state of the bus station area in the town centre.
It appears that the authorities have responded as we received the following news from Harlow Council.
Harlow Council's Community Safety Team and the Harlow town centre policing team have been busy this week enforcing the Public Space Protection Order. This order targets the drinking of alcohol in public places, cycling through the town centre and antisocial ball games.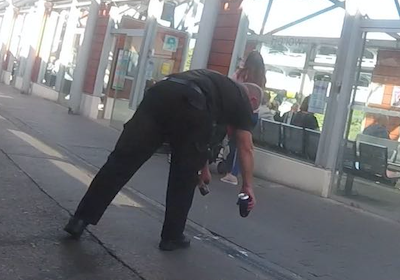 On Tuesday the team removed 16 containers of alcohol from different people, and stopped and educated 8 people using bikes in the restricted area.
On Wednesday they removed 7 containers of alcohol from people and 7 Community Protection Warnings have been issued in partnership with the police. The action follows residents' concerns about street drinking in the Bus Station area of the town centre.
If you residents see any drinking of alcohol, cycling or antisocial ball games within the town centre please call Contact Harlow on 01279 446655 so action can be taken.

Popularity: 5% [?]