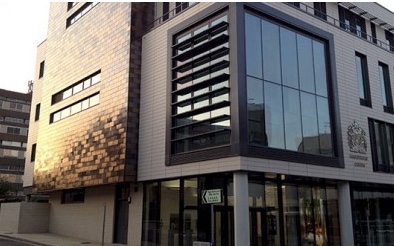 A HARLOW man has pleaded guilty to assaulting a women, theft and breaking a non-molestation order.
Ben Jacobs, aged 26, of Paradise Court, Paradise Road, Harlow made the plea to the following crimes at Chelmsford Magistrates Court.
On 04/01/2020 at Harlow without reasonable excuse did an act, namely contacted a woman, damaged her property, attended her home address and assaulted her, which you were prohibited from doing by a non-molestation order made by Chelmsford Family Court on 27th September 2019.
On 04/01/2020 at Harlow without lawful excuse, damaged a Toshiba TV and a Lenovo Computer to the value of £930 belonging to a woman, intending to destroy or damage such property or being reckless as to whether such property would be destroyed or damaged.
On 04/01/2020 at Harlow stole I-Phone 6x+, Alcatel mobile phone and house keys, to the value of £100, belonging to another.
On 04/01/2020 at Essex assaulted a woman by beating her.
Jacobs remains in custody.He has been committed to Chelmsford Crown Court for sentencing on February 24th, 2020.