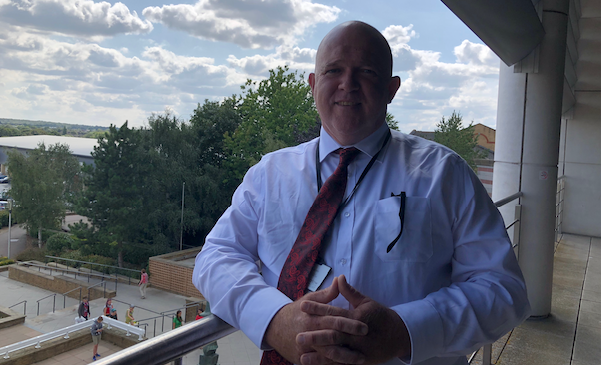 Council Leader reflects on Harlow's first ever online Council meeting.
By Mark Ingall
"WELL that was strange, but also strangely uplifting. Our first ever online Council meeting was not without some glitches and at one stage preparing for it left me a bit of a nervous wreck. Half an hour before the Council meeting finished my internet went down completely. I couldn't connect to zoom and I began to think that I might miss the Council meeting altogether. I checked the settings on my computer, turned it off and on again and as panic began to set in, at the eleventh hour, service was resumed by plugging my WiFi into a different (and working ) socket on the extension lead. I was in the meeting and one by one, Councillors and officers joined until there were around 35 people present.
The meeting itself passed of remarkably well and it is a great credit to Council Officers that it did so. Many of Harlow's Councillors are retired and not of the internet age, so training had been provided, support was on hand and both Labour and Conservatives had previously met as groups on zoom. We thanked our retiring Chair Cllr Clive Souter for his year running our meetings, representing Harlow and raising money for charity and installed the new Chair of the Council Maggie Hulcoop. I was confirmed as Leader of the Council for another year and I appointed Eugenie Harvey to be my deputy and. a strong cabinet of experienced Councillors. Along with other largely administrative activity we held a minutes silence for the victims of Covid and we paused the meeting at 8.00pm to clap for carers. It was moving to see all Councillors, of both parties, clapping together to show their appreciation of NHS workers and carers.
Debate and questions and answers were a bit stilted at times, with a delay between contributions necessitated by the need to mute and unmute contributors, but we managed and in some ways, rather like Prime Minister's Questions of late, the muting of "noises off" may actually have been an improvement.
What mattered to me was that it showed that despite the need to maintain social distancing and to fight the spread of the virus, determination, and the embracing of new technology meant we can and will get on delivering for the residents of Harlow."

Popularity: 1% [?]