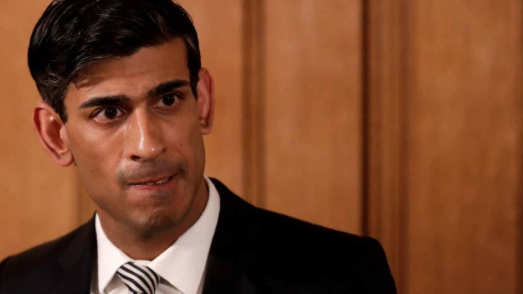 THE Chancellor, Rishi Sunak MP, has today announced a series of support measures worth £30 billion designed to protect, retain and create jobs in Harlow, boosting skills and apprenticeships and supporting our local businesses.
Robert Halfon, MP for Harlow, has welcomed the comprehensive package of financial measures, saying:
"For years, I have campaigned for an apprenticeship guarantee for every young person. Today's announcement from the Chancellor will give thousands of pounds to business and organisations in Harlow to hire young people for traineeships, upskilling and apprenticeships.
"Each individual business in Harlow will be offered £2,000 for each new apprentice under 25 and £1,000 for each new trainee. The Kickstarter Scheme will also cover wages to help businesses create decent and high-quality jobs for any 16-24 year old at risk of long-term unemployment.
"These measures will mean that Harlow young people will be able to climb up that important skills and education ladder opportunity once again. Harlow businesses will be able to work with our brilliant Harlow College to train young people in the skills that they need.
"It is really good news, too, that every restaurant, cafe, hotel and attraction in Harlow will be given a VAT reduction for 6 months, from 20% to 5%. Every single Harlow resident will be given a 50% discount, up to £10 per head, at any cafe or restaurant they visit throughout the month of August.
"We need to eat out in our wonderful Harlow cafes and restaurants to help out our local economy. I'm often out and about in our cafes, enjoying a coffee, and look forward to doing so again next month.
"The Chancellor also announced a vitally important green deal including the £2 billion Green Homes Grant. From September, homeowners and landlords can apply for vouchers to make their homes more energy efficient, worth up to £10,000 for low-income households in Harlow.
"Would-be house buyers will also be helped by the temporary scrapping of stamp duty on all homes worth up to £500,000, giving a boost to our local housing market.
"The Prime Minister promised an Opportunity Guarantee for our young people and he has delivered. He promised Build, Build, Build and the announcements today will help us to build an even better Harlow."
The key announcements from the Chancellor's summer statement tomorrow are as follows:
Job Retention Bonus Scheme: A one-off payment of £1,000 to the business for every employee who was furloughed previously and who is successfully kept on continuously until January.
Providing £2,000 to employers for each new apprentice they hire aged under 25, and £1,500 for any apprentice over 25.
A £2 billion Kickstart Scheme: Giving direct payments to businesses to create new, decent and high-quality jobs for any 16-24 year old at risk of long-term unemployment. Funding available for each job will cover 100 percent of the National Minimum Wage for 25 hours a week, for six months in total, plus an admin fee.
Eat Out to Help Out scheme: Giving people up to 50 percent off meals out, Monday to Wednesday throughout August, in participating businesses, up to a value of £10 per person. Businesses can claim the money back from the government weekly, receiving funds within 5 working days.
From 15 July 2020, VAT will be cut from 20 percent to 5 percent across hospitality, accommodation and attractions until 12 January 2021.
Temporarily scrapping stamp duty on all homes under £500,000. Stamp duty for the average buyer will fall from £4,500 today to nothing tomorrow. And nearly nine out of ten people buying a main home will pay no stamp duty whatsoever.