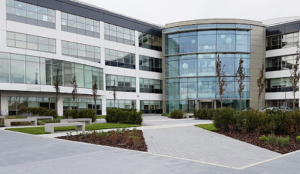 BOSSES at Princess Alexandra Hospital (PAH) have given more details of their move to Kao Park near Church Langley.
On Monday, YH reported that PAH had rented out over 27,000 square feet of office space at Kao Park on London Road, near to Church Langley.
Michael Meredith, director of strategy and estates at The Princess Alexandra Hospital NHS Trust, said: "Kao Park has provided us with a fantastic opportunity to invest in our people and to transform the way we deliver clinical support services.
In the first instance, our finance, procurement, information and people teams (110 people) have moved into the building, beginning at the end of May this year, with more corporate and clinical support teams to follow in the coming months.
"This office accommodation provides the perfect collaborative working environment for our people and is part of our work towards modernising PAHT. This is the first step on the journey to our new, state-of-the art hospital that is fit for the future, creating a great space for all of our amazing people."