Robert Halfon MP puts an end to poor quality housing in Harlow and secures major changes to permitted development rights
FOLLOWING meetings with the Housing Secretary in July and last night, a debate in Parliament in February and numerous letters to the Government, Robert Halfon MP has secured significant changes to permitted development rights legislation to put an end to the creation of poor quality housing, such as Terminus House and Templefields.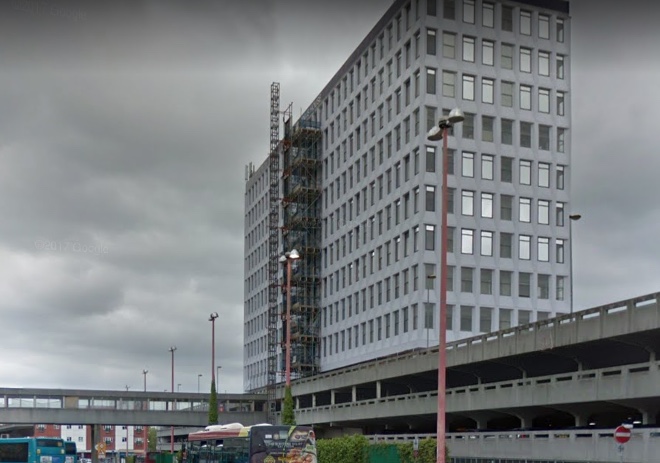 The changes will give local councils stronger powers to prevent these developments, create the first ever legal minimum space requirements for accommodation and ensure residential conversions can no longer be created in industrial estates under permitted development rights.
Mr Halfon has led an extensive campaign to give local councils and neighbourhoods stronger powers to stop the development of "rabbit-hutch" housing.
This evening, Government legislation was passed to allow for the demolition and redevelopment of vacant buildings and upwards extensions of purpose-built blocks of flats to create new homes. Local planning authorities and communities have been granted new powers to object to any new development under permitted development rights. Among other matters, local authorities will now be able to consider "the external appearance of the building", the proposed development's impacts on "transport" and "neighbouring premises", as well as "the provision of adequate natural light in all habitable rooms".
Also announced today by the Housing Minister, the Government has introduced a requirement that all new homes in England delivered through any permitted development right must meet the Nationally Described Space Standard for the first time ever in law. The Housing Minister, Chris Pincher MP, credited Mr Halfon as a "tireless campaigner" on this issue and confirmed that the Government will "stamp this out once and for all". This means that a new one-bedroom flat will need to be at least 37m², ensuring proper living space for a single occupier.
In a powerful speech in the House of Commons this evening, Mr Halfon set out the disastrous impact of "social cleansing" by London's Labour councils, placing vulnerable individuals with complex needs into temporary accommodation in Harlow.
He explained that "no additional funding" is "given to Harlow Council to support these new tenants" and the considerable effect this has had on local resources. Mr Halfon expressed his dismay that "anti-social behaviour has skyrocketed" in the town centre, citing around 283 recorded incidents at or around the Terminus House site, attended by Essex Police. The Harlow MP urged further action, asking that "the Government holds these councils…to account" and that "they contribute financially" to help the Harlow authorities cover costs.
Mr Halfon also set out his concerns about housing constructed in isolated areas of Harlow, explaining that Templefields House was developed "on an industrial estate, with no proper transport links or amenities for residents". The Housing Minister confirmed that this will no longer be the case and that these developments will not be allowed to take place. 
For more details, see below.
https://www.legislation.gov.uk/uksi/2020/756/pdfs/uksi_20200756_en.pdf