HARLOW MP Robert Halfon rose on the floor of the House of Commons to ask the education minister a question regarding the number of white working class boys and girls going to university.
Mr Halfon said: "I strongly welcome today's remarkable announcement on skills, which we should all celebrate, and I thank my right hon. Friend, and the Universities Minister, for the work that they are doing on universities.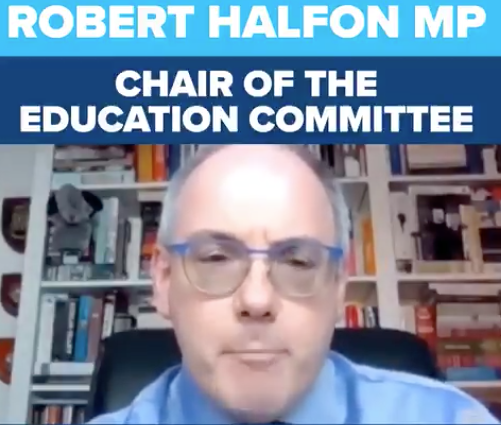 There are 3,000 students, roughly, in lockdown at the moment. All I ask of my right hon. Friend is that if that number grows dramatically—to 10,000, 15,000, or 20,000—he review the current policy, which he set out today.
May I also ask my right hon. Friend specifically about a long-term issue that has been exposed by the coronavirus?
Of state school pupils, 45% go on to higher education; of pupils on free school meals, it is 26%; and of white working-class boys on free school meals, it is just 13%. What are my right hon Friend, and the Universities Minister, doing to reverse that and to ensure that more white working-class boys and girls go to university?
Gavin Williamson, Secretary of State for education said:
Few people in the House can match my right hon. Friend as such a staunch and consistent advocate for high-quality further and technical education, whether through our further education colleges, apprenticeships or independent learning providers. He truly is an inspiration not just to me but to so many others to ensure that we provide that for young people in the future.
My right hon. Friend rightly says that the university situation is something that we need to constantly keep under review. We will constantly work with the sector very closely to ensure that we adapt and support it if the pandemic means that we have to make changes.
On why not enough youngsters on free school meals or white working-class boys are going to university, that is a real issue. We need to see change. We need to look at different options to ensure that those youngsters realise that they can succeed as well at university as all the other youngsters who choose to go. We will ensure that we deliver it as we level up across the country over the coming years.

Popularity: 1% [?]