Black History Month – Harlow Council and the Anti-Apartheid movement
Courtesy of Harlow Museum
HARLOW Council was strongly anti-Apartheid. First Avenue in Harlow is also known as Mandela Avenue and was named so in 1983.
During this time, signatures were collected for the Free Nelson Mandela campaign.In 1985, Harlow's mayor presented a joint letter to the Prime Minister requesting the release of the political prisoner Nelson Mandela.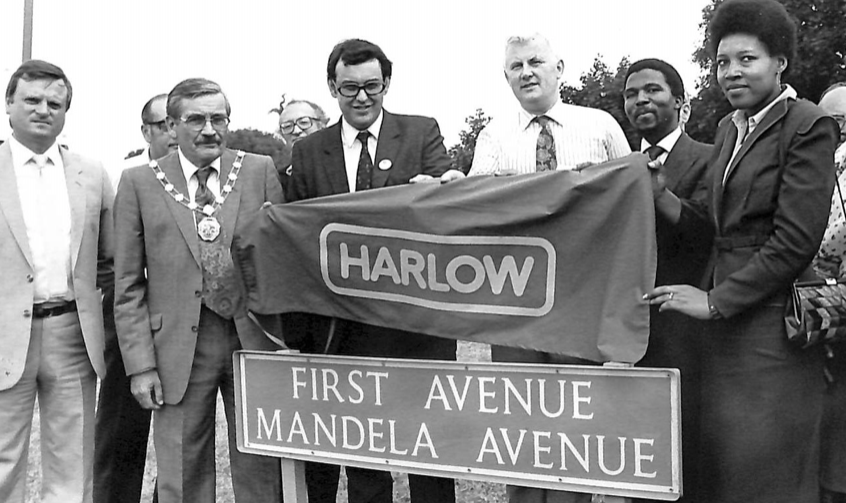 By the mid-1980s, 66% of local authorities (including Harlow) were involved in some kind of Anti-Apartheid action. As part of Nelson Mandela's 70th birthday celebrations in 1988, the Council held an Anit-Apartheid exhibition.
Dan Thea, the Vice-chair of the Anti-Apartheid movement, was in attendance and gave a speech condemning the South African fascist regime and congratulated the council on their solidarity with South African political prisoners.
The Anti-Apartheid movement began in the early 1960s with the boycotting of South African goods. Eventually, the movement in Britain would see immense political pressure and sanctions put on South Africa until the end of Apartheid in 1994.
The movement is strongly associated with Nelson Mandela, who was imprisoned for protesting the regime from 1962 to 1994. He started peaceful activism in 1943, but had moved to more radical methods by the 1960s.
He co-founded the group Umkhonto we Sizwe, which sabotaged public infrastructure to exert maximum pressure on the government while causing minimal casualties. He died in 2013, aged 95.