Harlow Museum Walled Gardens and Harlow Mill joins Parndon Wood and Harlow Town Park as one of the UK's very best green spaces
Parndon Wood Nature Reserve, Harlow Town Park, Harlow Museum Walled Gardens and Harlow Mill have all received Green Flag Awards, placing them among the best green spaces in the world in another record-breaking year for the scheme.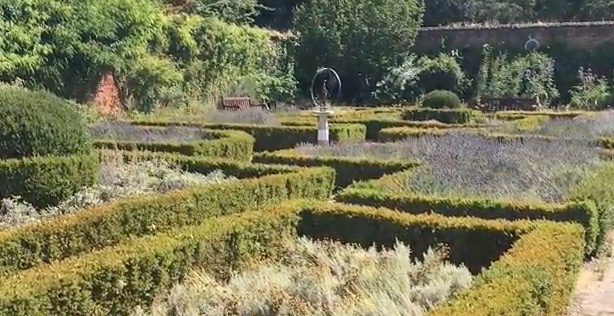 It is Parndon Wood's 12th consecutive award, the Town Park's fifth in a row and the Museum Garden's first. In addition to these three fantastic sites, the town has further cause to celebrate this year with a fourth Green Flag for Harlow Mill.
Over 2,000 UK parks and green spaces have received the prestigious Green Flag Award this year from environmental charity Keep Britain Tidy. The awards recognise and reward well-managed parks and green spaces, setting the benchmark standard for their management across the United Kingdom and around the world.
Whilst the Town Park is owned by Harlow Council and maintained by officers, HTS and volunteer teams, and Parndon Wood Nature Reserve is maintained by the council and local organisation ECCO, Harlow Mill is maintained by the Canal and River Trust.
Councillor Danny Purton, Portfolio Holder for Environment, said:
"This is brilliant news for our town. I am so pleased for, and thankful to, our staff, volunteers and partners who have all continued to work incredibly hard to keep Parndon Wood and the Town Park up to the same high standards year after year. The fact that Harlow now has four green flags is testament to how green and well maintained our open spaces are and the difference they make to people's health and wellbeing.
"I am also immensely proud to see the Harlow Museum and Walled Gardens, which only came back under our ownership last year, taking its first Green Flag Award and staking its own claim as one of our best kept green spaces.
"I know I say this every year but it bears repeating – maintaining this level of quality for this long is no easy task. These awards are a testament to the work that council officers, HTS, ECCO and our brilliant volunteers carry out each and every week. The support our local volunteers provide is so valuable and I would particularly like to thank the Museum Garden volunteers, the Green Team volunteers, Parndon Wood's Wildspace Volunteers, the Harlow Conservation Volunteers, Town Park Volunteers and the Friends of Pets' Corner who put in so much hard work to keep these spaces looking beautiful.
"I think, particularly at the moment, having these beautiful, well-maintained sites for the local community to enjoy is so important for everyone's physical and mental health as well – and what better place to destress than one of the world's best green spaces?"
For more information on the Green Flag Awards scheme, visit http://www.greenflagaward.org.uk/