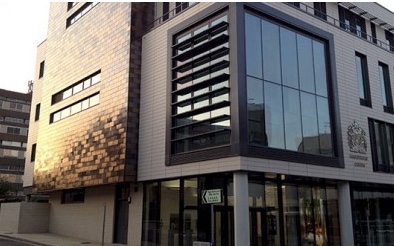 FOUR men including a Harlow teenager are set to stand trial over an alleged firearms offence.
The following have been charged.
Amanadas Alsamlim, aged 19, of Risdens, Harlow
Sam Childs, 20, aged 20, of Upper Park, Harlow
Connor Perry, aged 21, of Bramble Road, Witham
George Campbell, aged 23, of HMP Only, Willoughby, Rugby
On June 8th 2018 at Harlow without the authority of the Secretary of State, had in your possession a firearm, namely a Belgian .410″ bore shotgun, which had a barrel less than 30 centimetres (approx 12 inches) in length
Contrary to section 5(1)(aba) of and Schedule 6 to the Firearms Act 1968.
All four have been sent for trial on March 22nd at Chelmsford Crown Court