AS part of National Careers Week, over 150 students from BMAT STEM Academy in Harlow took part in a virtual work experience placement with teams at The Princess Alexandra Hospital NHS Trust (PAHT).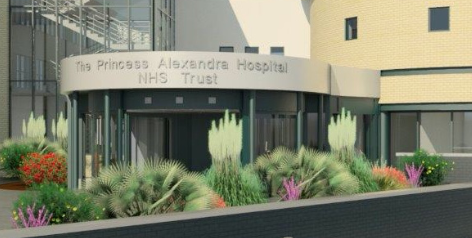 The BMAT STEM Academy is a state-of-the art and unique centre that offers a programme of science, technology, engineering and mathematics (STEM) based curriculum.

The national campaign, running from Monday 1 March until Thursday 4 March, allowed year 10, 11 and 12 students, aged 15-18 years old, to gain first-hand experience of what it is like to work within a hospital environment and set them the challenge to plan an improvement project.

Karen Kingsmill, school and college liaison coordinator at PAHT said: "Although this year's work experience placements will be different due to the coronavirus (COVID-19) pandemic, we are excited to offer a number of virtual work experience places to local students.

"The tailored work experience schedule allows the pupils to develop their understanding of the workplace and gain an insight into the many employment opportunities in the NHS.

"The students will learn more about the quality improvement team, patient experience, site management and the daily running of the hospital. The students will apply their learning to make evidence based recommendations for improvements to the departments.

"I encourage all students who are wanting to gain work experience but are struggling to find a placement to take a look at the NHS Talent Academy website. They have recently launched bespoke e-placements that cover various career opportunities within health and care."

Kain West, a year 11 student from BMAT STEM Academy, said: "The experience of meeting some of the NHS workers has given me insight to their workplace and their mind set while working there. This experience as a whole has given me ideas of what jobs to consider if I join the NHS."

Tara Osman, a year 12 student from BMAT STEM Academy, said: "Listening to the staff talk about their diverse roles as part of the NHS was intriguing because we often think of the NHS as being nurses, doctors and surgeons.
When in fact that is not reality. Listening to the staff talk about their roles, including the business and administrative, side of the NHS really showed me and the rest of the students diverse careers within the NHS.
"It's paramount that the future generations learn about this and I was lucky enough to have that opportunity this week."