Dear Editor,
FIRST of all, I'd like to go on the record and say how good it is to have a locally based, fellow Harlow resident putting a spotlight on all the excellent things that happen in our town. Be it a charity event, new businesses opening, or other good news that helps us all feel positive about our town, one which unfairly attracts negative press. However, an aspect of Your Harlow's reporting that has begun to concern me and I'm sure others in Harlow has been the quality and balance of its political news output.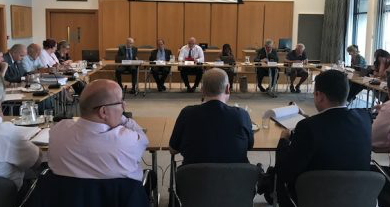 Recently, I challenged the newsdesk at Your Harlow about the political content shared through its Twitter feed in a retweet of a conservative councillor. I clearly hit a nerve as I was met with a stern response in a direct message, not once but twice, even being told I "need to pay more attention". I found this odd as I had obviously been paying attention to notice this trend. I am also going to go on the record and say that I have voted for different parties across general elections, local council and in european elections so I am no die hard leftie with an axe to grind, just simply someone who has grown concerned about the balance of local news at a crucial time.
Well, I took it upon myself to carry out an audit of the @yourharlow twitter output and the stories it linked to on its own site. You might think me sad (and to be honest I am a total geek) for going back through a twitter feed but after being affronted by our local news reporter I felt compelled to do so.
In March 2021 there were approximately 39 political stories on the Tweet tab, that being the part most likely to be seen by others through retweets or links to stories on YourHarlow.com. I've highlighted them in the colour of the party which the reporting would tend to give support to.
3 Con councillors rt'd as "conservative campaign" tweets – each contained a headline in bold withi mages of leaflets containing Conservative election goals.
3 YH stories linked which headline criticism of the labour council in meetings
6 tweets of MP
4 labour councillor RT – one sign, one litter picking, one after covid jab, 1 critic of roads
1 tw of conservative opposition pledges
2 letter to the editor about tory claims of council building being a lie
1 story of council chair letter re terminus house and donations to the Conservative party.
1 story of conservative "littering" with leaflets
1 rt of story of tory donor and terminus house.
1 story of "Tories urge counci"l…
1 story of Labour leader and roads and 2 rt's
1 letter from Harlow alliance party
1 story tories slam council for certificates
1 rt con council covid jab
1 story of council u.turn on grants
1 con election pledge story
1 council homebuilding
1 link to mp MP story – with an immediate link to the "Conservative Home" website re Kier Starmer
1 story re labour anger @ 1% for NHS staff
1 mp call for more than 1% for NHS staff story
1 lab council letter re cuts
1 lab leader re cycle track attacks
4 tw re death of Stan Newens
Mp story re fuel duty freeze
Conservatives 14 – 21 if MP tweets included
Labour 14
While the numbers are "equal" the reporting is not: Your Harlow have retweeted every one of Councillor Joel Charles tweets when he is out campaining for the upcoming May elections which include headlines of their pledges. It's very slick marketing I'll give them that.
However, you will struggle to find tweets of the same subject from Labour councillors being retweeted by Your Harlow. They were out litter picking, raising the issue of Harlow's roads and potholes, or responding in letters to the editor. None of their tweets contained a "headline" in bold font at the top of the tweet.
One of these stories linked to Your Harlow related to housing criticism in a council meeting. It mentioned the "robust defence" of the Labour position by Tony Durcan but then went on to include a full transcript from councillor Simon Carter of his words in the meeting but none of the response from the Labour portfolio holder. This would have to be searched for in the meeting video recording. Does this seem like a balanced reporting of the events?
The editor told me that YH retweets all parties equally. The devil is in the detail. When you read Your Harlow, think carefully.
Daniel Ricketts