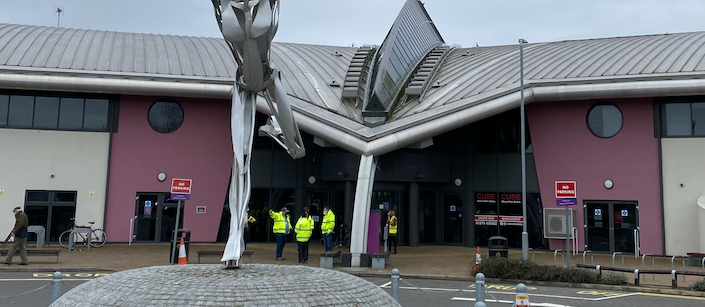 PLANS for a church group to move into the Harlow Leisurezone are set to be discussed and voted on at a planning committee next week.
Planning permission is sought for the change of use from science education area to accommodation for religious teachings. The applicant also indicates that there Sunday and holiday worship services.
The church in question is the Christian Revival Church (CRC).
Council officers have recommended the application for approval but the decision will lie with the councillors on the committee.
Officers have summarised their approval as follows:
While the large site is mostly a sport centre with sports and recreation facilities, there are other uses co-existed within the building. Specifically, there is a nursery on the other side of the building, and the application site itself was designed for science education and exhibition. It is therefore considered that the proposed church and religious education use would be a compatible use in this location.
Policy L2 of the HLDP supports the provision of recreational, sporting, cultural and community uses and/or facilities. This policy considers a range of different community and cultural buildings and uses, including places of worship, healthcare and education facilities, libraries and social facilities such as community halls. Both the existing and proposed uses fall under the provision of Policy L2 and are given equal weight in terms of their acceptability. It is not found that the proposed change of use would result in any demonstrate harm to the community in accordance with Policy L2.
The culture, religious or ideology, which the further occupier is promoting or advocating, is not a material planning consideration.
The meeting will take place on Tuesday June 8th at 7.30pm
Below is our article which gives a bit of background on CRC