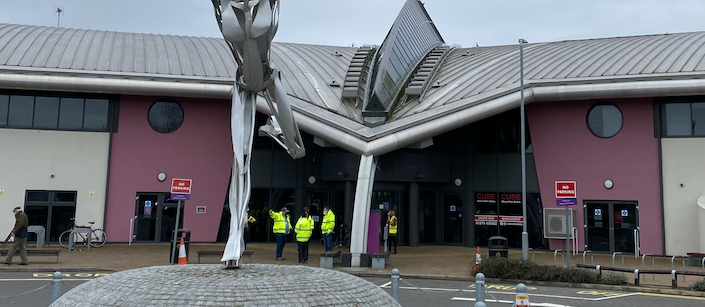 PLANS for a controversial church to move into the Harlow Leisurezone have been thrown out by the Harlow Council planning committee.
The Christian Revival Church (CRC) had hoped to move into the area left vacant by Science Alive.
The council officers had recommended the bid for approval and in the meeting laid out their reasons stressing this was all about meeting planning criteria.
Two people spoke at the meeting before the councillors debated it.
Harlow resident Miranda Isherwood and Toddbrook councillor, Tony Edwards.
Ms Isherwood stressed that she understood the officers reasons for objection but in her three minute presentation detailed how she felt the change of use would mean a "demonstrable harm to the community and the ideology is a matter of concern"
She added: "The Christian Revival Church presents a threat to the well-being of that community"
Cllr Edwards concentrated on the Twitter feeds of two Pastors of the church. He said: "I was appalled by the amount of anti-vaccine propaganda…..they were against ban on gay conversion therapy..
"There is a wider issue here….well-being and social inclusion. How on earth does that fit in?
"This building was publicly funded. What you are hoping to doing is give dover 1/8th of the ground floor to this church."
After that a number of councillors spoke and made it quite clear that they would be voting against the proposal.
Cllr Mike Danvers said: "We are talking about a sect, a cult, that takes over people's lives.
"I will be bringing this topic up when the Harlow and District Sports Trust hold their AGM in September.
"This building was paid for entirely by public money. This should not be treated like a public fiefdom.
"The Netteswell area of Harlow has some very vulnerable people and they could be in a situation, giving up 10% of their income."
The councillors unanimously rejected the application.
No-one from CRC or Harlow Leisurezone attended at the meeting
The film of the application is below.
Ms Isherwood speech can be found at 3.44 point. Cllr Edwards after that.