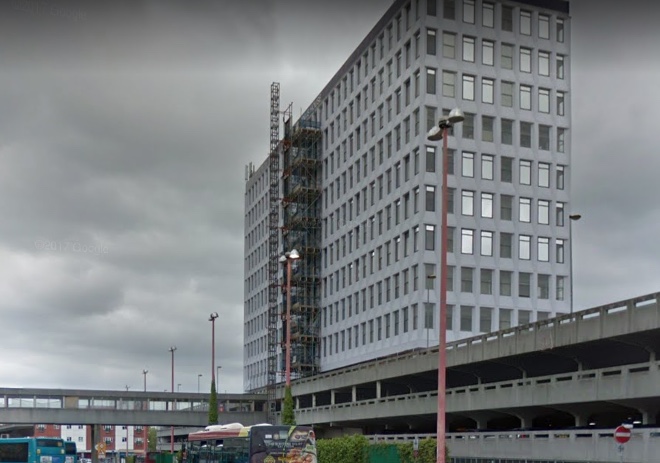 By Local Democracy Reporter
RETAIL buildings and offices in Harlow town centre will be protected against "horrendous" residential developments from next summer, the district council has announced.
Cabinet and opposition members were united in their approval of new Article 4 directions for The Pinnacles, Templefields, Burnt Mill and retail buildings in the town centre.
Article 4 directions force landowners to seek full planning permission before converting their properties, giving the local planning authority more control over development.
Portfolio Holder for Strategic Growth Michael Hardware, (Cons), stressed the need for urgency at a Cabinet meeting last Monday, moving to extend the measures to cover new classes of building before the existing directions expire in July 2022.
He said: "Considering Article 4 and PD – Permitted Development – rights have been a topic of much discussion, especially in the previous administration, I was very surprised to see that the renewal of our Article 4 direction was not in the Forward Work Plan."
Labour councillor for Little Parndon and Hare Street Tony Durcan said the initiative should be "broadly welcomed by everybody."
"This was an initiative that was introduced several years ago, due to the concerns that were actually happening in relation to offices being changed into horrendous, short term housing areas," he told the meeting.
"Whilst we still have the issues around Terminus House and others, this Article 4 that was first introduced was welcomed across the floor by all, so I'm absolutely pleased that not only are we renewing it, but actually we are extending it and we are also putting new Article 4s in place."
Terminus House was converted into residential housing without planning permission in April 2018 and quickly saw a dramatic increase in crime, with police receiving hundreds of calls to the building.
The district council also hopes the protections will aid economic recovery in Harlow town centre after a difficult year for the retail sector.
In 2019, the Cabinet was advised 38,000 square meters of employment space had already been lost to residential conversions.