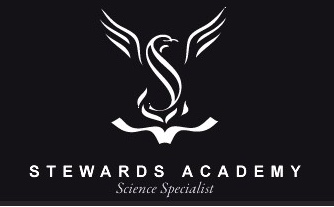 STEWARDS Academy WAS recently visited by Ofsted to look at the effectiveness of school leadership and management and the behaviour and attitude of pupils as part of a no notice one day inspection. Ofsted recognised the destabilising effect the pandemic has had on students and the outstanding work that staff are undertaking to support students both in their learning, but also with their mental health and wellbeing, stating that "pupils behave well around school". 
"Your recent 'foundation focus' is helping. You are reaffirming basic rules such as wearing of correct uniform and punctuality, one by one. Staff have confidence in your approach."
The work of Stewards' staff was also shown to be helping students deal with the aftermath of the pandemic. This work is having a positive and "noticeable" effect on students.
Headteacher Helen Ginger was delighted with Ofsted's findings.
"We had no notice that Ofsted were visiting – they arrived in school at 8am, only a few weeks after returning to normal schooling following the pandemic. Pupils need care, routine, structure, and discipline to be successful, all of which are hard to provide and maintain remotely. So, it is testament to the dedication and hard work of my staff and pupils, together with the support of parents, that pupils had settled so quickly back into a formal academic setting. We have high expectations in terms of pupil effort and behaviour. When behaviour is outstanding, outstanding learning follows. I am therefore very pleased that Ofsted recognised that pupils behave well. Our constant focus on standards means we continue to have the very highest expectations and aspirations for our pupils, so they can achieve the very best for both themselves and the local community."
The systems and structures used by Stewards Academy were also found by Ofsted to be effective at keeping pupils safe.
"You work with external agencies to secure the help pupils need. You procure a counselling service for pupils to access in school."
Ofsted continued to note that pupils at the school value the support they are provided with:
"You engage a counselling service to support pupils with their mental and emotional well-being. Pupils value and use the service. You work with external partners, such as the local authority, in following up safeguarding concerns. These partnerships help you to keep pupils safe."