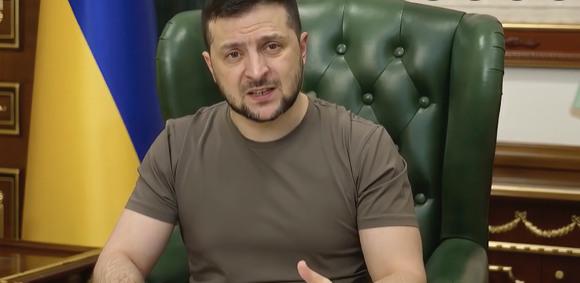 A PROPOSAL to change the name of a Harlow road in recognition of the President of Ukraine has been proposed by Harlow Council.
The proposal by Harlow Council leader Russell Perrin is as follows:
Wholeheartedly condemns the illegal invasion of Ukraine by Russian forces and supports the Ukrainian people in their fight to maintain democracy and self-determination as a nation.
Expresses support for Harlow residents who are from Ukraine or have close ties with the country
Recognises and commends the Ukrainian President, Volodymyr Zelenskyy's Leadership of his nation whilst defending his country.
And requests that, notwithstanding current Council policy.
The Council seek to rename Allende Avenue a road within Harlow as Zelenskyy Avenue;
Consults with residents on the proposed change of name.
Fifth Avenue was renamed Allende Avenue in the early eighties in recognition of the President of Chile, who dies in the midst of a military coup in 1973.
The matter will be discussed at a Harlow Council meeting on Thursday May 26th.