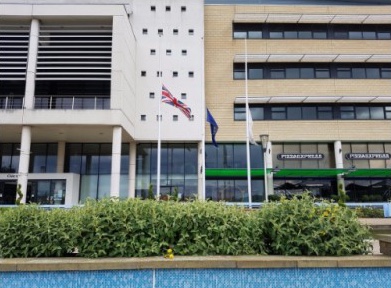 HARLOW Council officers really enjoy working from home as it enables them to "spend more quality time with family with parents at home when children return home from school and the ability to be able to prepare home cooked meals" states a specially commissioned report.
The report is set to go in front of the Harlow Council's Scrutiny Committee on Tuesday August 30th.
The scrutiny committee should see committee members (councillors) asking further questions to the council officers who wrote the report.
The report (see below) details the change in working practices for council employees since Covid broke out in "March 2019" (sic).
https://moderngov.harlow.gov.uk/documents/s20987/Homeworking%20Report.pdf
The report states:
As restrictions have eased the Council has adopted a phased approach to returning to the office based on staff safety and evidenced increased productivity in some areas of the Council achieved through remote working practices. 
From 4 April 2022 hybrid working was introduced for all staff whose roles allowed it, with working patterns introduced on a team-by-team basis to match business needs. This practice was reviewed during July 2022 after initial three- month period had completed.
============
Usage statistics from the Council's customer relationship management system and website show that unique online transactions per day have increased by 50 percent since pre-pandemic levels as residents are now able to access more services online or via telephone than ever before. Take up of the Council's digital tenancy portal for housing tenants, and self-service for all residents has also increased.
==============
Work Life Balance was reported to have been impacted positively with many reporting increased mental wellbeing because of less stress, more quality time with family with parents at home when children return home from school and the ability to be able to prepare home cooked meals. Many employees reported that on balance working from home had a significant increase in how happy they have been throughout the period of the pandemic despite the uncertainty that surrounded them.
Other benefits include more flexibility to the working day, more autonomy over workload, less absence from work either because from home they feel well enough to continue to work or as a direct result of not being in an office with germs circulating freely. Some reported enjoyment through embracing new process and technologies and the increased opportunity for online learning.
===============
The staff survey found that 61 percent of those who had worked remotely felt more productive during that time and 31 percent reported to have similar levels of productively to working in the office. This is supported by the Coronavirus Internal Recovery Action Plans which show services continued to run, where restrictions allowed, without any negative impact despite majority of staff fully remote working.
=================
Analysis of Performance Indicators (PIs) and Key Performance Indicators (KPIs) for Council services since remote working was introduced due to covid pandemic show no negative impact on performance levels for teams where remote or hybrid working was in place.
Performance in areas of both customer services for call waiting times and revenues and benefits teams was impacted by the increased demand on services due to the covid pandemic, by quarter 4 of 2021/22 the impact on KPIs for revenue and benefits services had improved to pre-pandemic levels of service. KPIs related to complaint response times were also impacted during covid pandemic and performance levels have not yet returned to target levels. This is due to increased numbers of complaints in relation to services not delivered via remote working.
=======================
The year-on-year reports for sickness absence at Quarter 4 including short- and long-term absence per FTE (Full Time Equivalent) were 11.42 days (2019/20) prior to lockdown, reducing to 5.03 days (2020/21) with a slight increase up to 6.97 days (2021/22) with the hybrid return to work demonstrating that working from home has resulted in a 37 percent reduction, mostly on short term sickness absence levels when comparing 19/20 to 21/22.
======================
Statistics show that the majority of resident contact to the Council via Customer Services teams is for Housing or Revenue and Benefits services. Analysis of customer enquiries and complaints received over the past two years shows that no specific complaints or enquiries have been received in relation to staff working patterns impacting residents experience of service delivery, nor has there been a significant impact in performance which would demonstrate an impact on resident experience of receiving services differently to previous working practices.
The report concludes
The Council recognises the need to develop modern working practices to enable employees to maximize their performance and productivity to deliver the Council Plan, whilst maintaining a good work-life balance. In addition, modern technologies are making it easy to access information remotely, work from a variety of locations, whilst promoting a more joined up service. Hybrid working builds upon previous flexible working policies and supports a culture of working wherever, whenever, and however is most appropriate to get the work done.