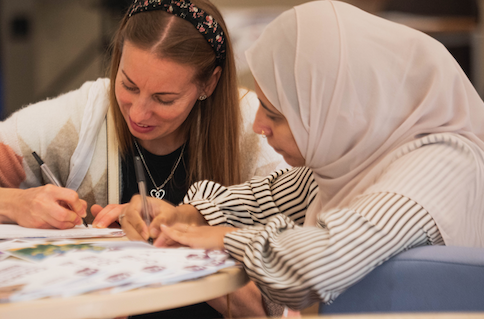 HARLOW residents are being invited to take part in adult education provider, ACL Essex's latest Christmas competition. Photographers and illustrators can enter the competition for the chance to have their artwork printed on the front of this year's Christmas card, in addition to being published online, featured in an upcoming magazine and other publications.
ACL Essex, which runs a wide range of creative courses, is looking to showcase artistic talent around the county, and the winner will see their design featured across many publications. In return for their efforts the competition winner will win a free creative course, up to the value of £100. To enter, residents must save their artwork as a digital file and upload it onto ACL Essex's competition webpage.
Lisa Jarentowski, ACL Essex, Principal said: "We love to celebrate the work of the residents of Essex . The people of Essex are creative and produce some brilliant pieces of art, and it's great that we get to showcase that. We're also delighted to offer a creative and cultural course to the competition winner, which we hope will help them develop and further their creative passion."
Entrants must submit a Christmas or winter-themed piece of work of their own and be a resident of Essex who is 19 or over.
All entries need to be submitted by 1st December. To find out more, including how to enter and competition terms and conditions, visit: www.aclessex.com/christmas-card-competition-2022/.
ENDS