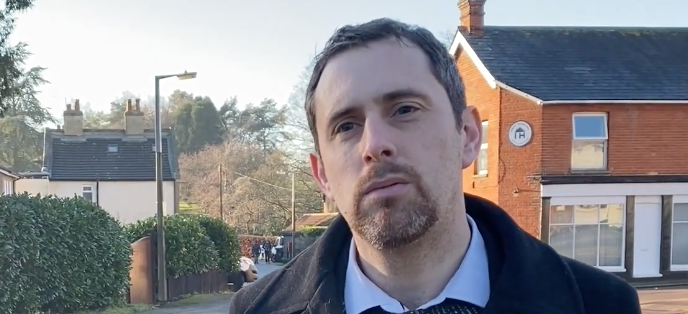 THE LEADER OF Harlow Labour and candidate at the next General Election has met with Harlow Taxi officials over licensing concerns.
Councillor Chris Vince said: "Last weekend I met with representatives of the Harlow Licensed Drivers Welfare association with the on going issue facing taxi drivers who have been licensed in the town.
For a long time Harlow Council have demanded high standards in terms of driver knowledge and condition of vehicles, in fact higher than the national standard. However, a loop hole caused by this Conservative government's 2015 de-regulation bill has put both of these things in jeopardy.
It now appears drivers can legally get licenses from Wolverhampton and use them to operate in our town and are already doing so. These licences are cheaper and also require a lower standard with no knowledge test at all. If you get a taxi driver who is reliant on a sat nav (which may take the shortest but not cheapest route) this could be why.
The additional issue is that Harlow council's licensing team cannot regulate these taxis. Drivers who have a licence from Harlow were subject to regular checks, if you have a license from Wolverhampton this is the responsibility of their council. Sadly Harlow is a bit of a way away for them to come on a night out!
Although the Conservative's bill makes this practise from taxi operators legal it is not sustainable and ultimately it is the people of Harlow who will suffer.
I have written to Harlow Council to express my concerns about this issue and hope that a solution can be found, I will also bring this issue to the next full council. However, if elected as your MP I will work with the next Labour government to form a more permanent solution to an issue caused by a short sighted Conservative government.
"In the meantime, when booking a taxi in Harlow, tell the operator you only want a driver and vehicle with a Harlow Council taxi licence'.