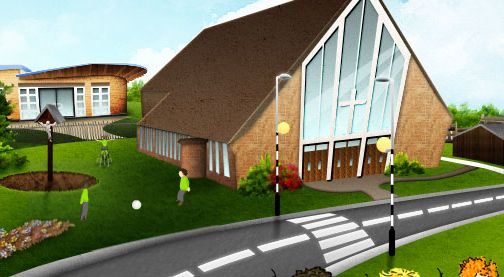 ESSEX County Council has launched a consultation into the future provision of primary school places in Harlow as a response to significant growth in pupil numbers as a result of new housing, rising births and families moving into the town.
Over the last 12 months officers have been working with Harlow primary schools to address the need for more primary school places and have developed a set of proposals that they are now consulting on. Proposals include expansion of three primary schools, extra provision for north east Harlow and one new primary school.
It is proposed to expand The Downs Primary School, Longwood Primary School and Holy Cross Catholic Primary Academy from one form of entry (fe) to two fe on a permanent basis with the provision of additional buildings, increasing capacity at all schools to 420 places. Each school would admit 60 pupils in reception from September 2014.
There will also be a new 210 place (one fe) primary school in buildings on the Rivermill site in north west Harlow from 2015. This will be primarily funded through the Target Based Need grant following a successful bid to the Department for Education. Funding for the extra primary places has been made available from the five-year Capital Programme.
Essex County Councillor Ray Gooding, Cabinet Member with responsibility for Education and Lifelong Learning, said: "I'm delighted that we have options on the table to increase the number of primary school places in Harlow. Whilst the council is under huge financial pressures, it is imperative we invest in Harlow primary schools to ensure we increase provision to meet the growing demand for school places.
"Primary provision in Harlow was increased by 110 places in 2012 and a further 15 places in 2013 but the majority of this was only temporary and utilising existing spare accommodation at a number schools. We now must take action to address continued significant pressure on pupil places. I am pleased to announce our proposals will increase intake into reception classes by 120 by 2015."
The consultation runs until 4 December 2013 and people can respond via http://www.surveymonkey.com/s/harlowprimaries2013 or by emailing [email protected] or writing to School Organisation Team, County Hall E2, Market Road, Chelmsford CM1 1QH. Alternatively public drop in sessions are taking place as follows:
Longwood Primary School
Monday 18th November
2pm-4pm
5pm-7pm
Holy Cross Catholic Primary Academy
Tuesday 19th November
2pm-4pm
5pm-7pm
The Downs Primary School
Thursday 21st November
2pm-4pm
5pm-7pm