A SKILLS shortage in Harlow is set to be eased with the launch of the BMAT STEM Academy.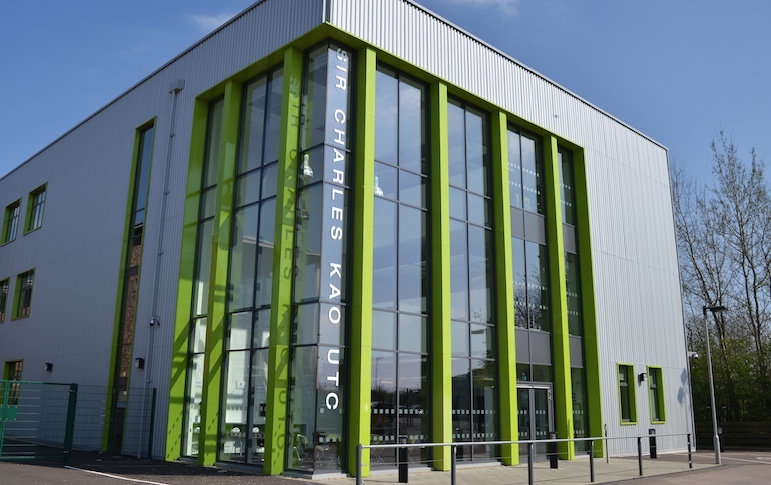 The new school – formerly Sir Charles Kao UTC – officially launches soon as it converts to the Burnt Mill Academy Trust (BMAT).
While the school will continue to specialise in the science, technology, engineering and maths (STEM) subjects it always has, an exciting new curriculum is also being introduced.
New subjects students at the school will be able to study in future include GCSEs in engineering, astronomy, statistics, computer science and 3D design.
The move is in response to the shortage of an appropriately skilled workforce in the area and in liaison with local industry leaders.
The school is working closely with local employers who are offering students unique opportunities to enter the world of work.
Dr Paul Westlake, of GlaxoSmithKline, said: "To compete successfully in the global economy, the UK has an ongoing need to build a pipeline of early talent in science, engineering, data and computational sciences. 
"I'm really delighted that GSK will be able to provide support to the BMAT STEM Academy as part of this effort."
Marc Davis, director of pathways and partnerships at Princess Alexandra Hospital (PAH) NHS Trust, said: "One of the biggest challenges facing the health service is ensuring we have access to a highly skilled workforce in the years ahead. As such, PAH, as a sponsoring organisation, is committed to working with the BMAT STEM Academy to help develop and prepare young people for future careers in the health and life sciences economy. 
"Developing young talent and fostering their ambition to develop new and exciting careers is part of our shared journey to success."
Rod Bristow, governor and UK president of Pearson, said: "The trustees and leadership are committed to focusing on outcomes for the young people of the Harlow region and to providing them with this route into vital jobs in STEM industries.
"Pearson is also proud to be a sponsor, offering workplace visits, masterclasses on employability skills and support at careers fairs.
"The new academy will have a strong base from which to grow, giving the students the opportunity to continue their technical education as part of a larger organisation, with all the benefits of the shared resources and expertise that being part of a wider group brings."
State-of-the-art facilities at BMAT STEM Academy offer students high level training out of reach of the majority of secondary schools.
Since September, a gradual transition of ownership has been under way with Lisa Tooley – a former assistant headteacher within BMAT – appointed head of school.
While previously graded as Requires Improvement by Ofsted, the Department for Education has already noted the rapid improvements in behaviour, attendance and attainment at the school.
Mrs Tooley, who continues to teach maths at BMAT STEM Academy, said: "There is a shortage of skills within Harlow, which we are aware of because of our partnerships with many local employers. Those partners are working closely with us to ensure we give young people the right skills for the careers open to them in the future.
"Our message is anyone who has a real interest in these subjects and wants to develop the skillset alongside career engagement should be applying to join BMAT STEM Academy in September."