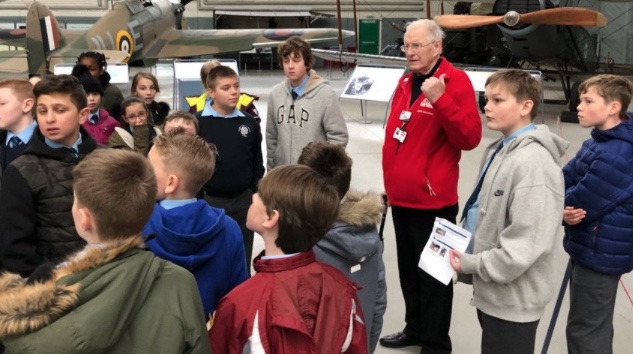 A WWII evacuee helped pupils to understand their history lessons.
Year 5 and 6 pupils from Roydon Primary Academy, in Roydon, visited Imperial War Museum Duxford as part of their studies around the world wars.
The 70 pupils followed an education trail around the hangars, looked at exhibits, answered questions to test their knowledge and even took tests to see if the could become a pilot in future.
Michael Clark, head of school, said: "Pupils also had a talk from a sprightly 82-year-old man who remembered being evacuated in WWII. They learnt how hard it was for everyone.
"Educational visits are often where memories are made. At Roydon, we book the visits to inspire children and to help them put what they have learnt into context.
"The Duxford visit really helped them to understand many of the topics they had covered around the world wars."

Popularity: 1% [?]