COCKROACHES, snakes and lizards were found in a primary school – much to the delight of pupils.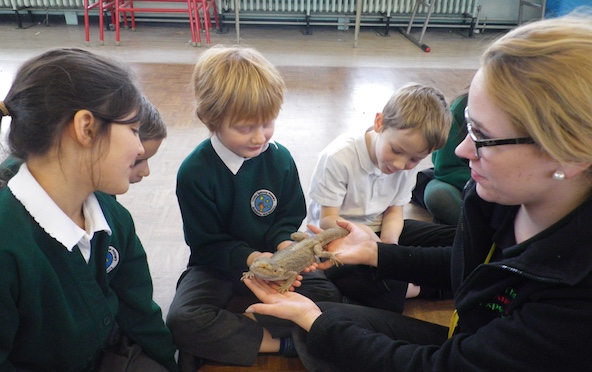 Cooks Spinney Primary Academy, in Harlow, welcomed in the reptiles as part of its latest Wow day.
The school gets enthusiasm for every new topic started with a Wow day each half-term.
Year 3 were visited by a bearded dragon, Madagascan cockroach, Tegu lizard, Sinaloan milk snake and a royal python from Animal Experience.
Sarah Brennan, Year 3 teacher, said: "Children learnt about the creatures and got to hold and/or touch them. This visit was to tie in with our dragon topic.
"Children were thrilled by the close encounters with the reptiles. It really was a memorable experience."

Popularity: 1% [?]