By Local Democracy Reporter
Piers Meyler
ESSEX County County has moved to calm fears for elderly people who use Allied Healthcare after the health watchdog said it had serious doubts about its future.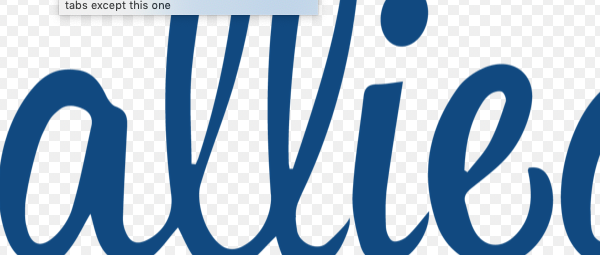 The county council says it has contigencies in place if Allied Healthcare stops operating in the wake of a warning from the Care Quality Commission that it could only confirm it had funding in place until November 30.
Allied Healthcare, which has sites across Essex principally offering services to allow people to stay in their own home, has already been criticised after an Essex County Council service that helps elderly people live independently in their own homes was placed into special measures in the wake of reports of insufficient staffing.
Essex County Council, which commissions the reablement service run by Allied Healthcare, says it is working with the health watchdog to improve the situation after an earlier inspection in March found failings that risked the health and safety of several of the 530 people receiving social care support across the county from the service.
The CQC found that the service was not safe and that the majority of those people had experienced missed and late calls due to insufficient staff, poor organisation and a lack of oversight.
The service is now said to have vastly improved but the company's finances has again increasead concerns over its services.
Councillor John Spence, Cabinet Member for Health and Adult Social Care at Essex County Council, said: "Our first concern is the safety and wellbeing of the people we commission care for, wherever or however it is provided.
"We are working with the CQC and Allied to ensure that residents who receive care continue to do safely.
"We have contingency plans in place for all our providers should they be unable to deliver services, that we are able to implement when needed.
"Anyone that is concerned should speak directly to their social worker who will be able to provide reassurance."
Caroline Abrahams, charity director at Age UK, said: "Given the fragile state of the care market today's news is unsurprising, but it is still massively concerning for the thousands of older people and their families who receive services from Allied Healthcare.
"Local authorities have a duty to ensure older people stay safe and cared for in these situations and have plans in place to ensure this happens, and we can only hope that these prove up to the job – which is not an easy one, with more than half of the country potentially affected.
"It's bad enough when a care home operator gets into trouble but in some ways it is worse still when this happens with home care, because the population of those in need is highly dispersed and the risk of overlooking a vulnerable older person is greater.
"Earlier this week the Department of Health and Social Care published a vision for prevention which has been widely welcomed, but for as long as our social care system is in such a precarious state Ministers are whistling in the wind in setting out plans for a positive future.
"The Social Care Green Paper is now more than a year overdue and the extra funding for care in last week's Budget was welcome but nowhere near enough. Meanwhile social care continues to burn.
"We urgently need the Government to grasp how grave the situation facing social care now is and respond with the funding and reforms required to tackle it.
"Workforce shortages and grossly inadequate funding are undermining the quality as well as the availability of care and older and disabled people and their families are paying an increasingly heavy price."
A spokesperson for Allied Healthcare said: "We are surprised and deeply disappointed by CQC Market Oversight's decision, which we regard as premature and unwarranted.
"We have demonstrated throughout our discussions with the regulator that Allied Healthcare's operations are sustainable and safe, that we have secured a potential replacement of our credit facility, that there is no risk to continuity of care and that we have a long-term business plan in place that will continue to deliver quality care across the UK.
"The CQC has disregarded these assurances in spite of the robust evidence we have provided.
"By issuing a Stage 6 notification, the CQC is putting significant pressure on already stretched and pressurised local authorities and clinical commissioning groups.
"Continuity of quality care is our number one priority. We will continue to provide the services entrusted to Allied Healthcare and will work closely with all commissioners of care throughout this period."