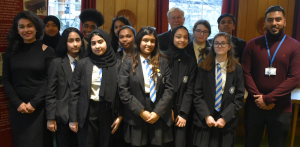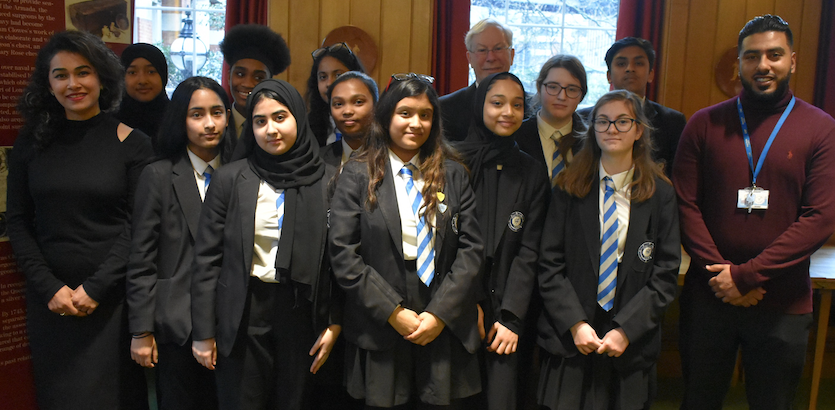 Surgeons of the future got to learn more about the profession at an exclusive event.
A GROUP of ten Year 9 and 10 students from Royal Docks Academy, in Newham, six from Burnt Mill Academy, in Harlow, and five from BMAT STEM Academy, in Harlow, were given the opportunity to attend the Barber-Surgeons' Hall in London.
Each year, ten schools are hosted by the Worship Company of Barbers, a city of London Livery Company, to give students an opportunity to meet top surgeons, clinicians and staff form King's College.
Students were able to ask questions of 12 professionals who explained about their roles, including trauma surgeon, orthopaedic surgeon, obstetrician and paediatrician.
They also learnt about the qualifications needed to follow the career paths.
Andrew Overton, chair of governors at Burnt Mill and vice chair of governors at Royal Docks, is Past Master of the Worshipful Company of Hackney Carriage Drivers.
He arranged the visit and said: "This is the fourth year Royal Docks has participated, but we were able to include students from Burnt Mill and BMAT STEM this year.
"There was no doubt students found the whole experience quite fascinating and inspiring. It gave them food for thought about what aspect of the medical profession they would be most suited to."
Burnt Mill student Albie Butler said: "We learnt about the different branches of medicinal practice; it was absolutely riveting.
"We had a view into the lives of experts in an environment where I felt comfortable to ask any questions.
"After this experience, it has helped me to deliberate about what I wish to do with my life later on. I shall make an informed decision after this."
Dustin Schuyler, head of school at BMAT STEM, said: "Students were very grateful for the opportunity and said it had proved life-changing for them. 
"Speaking to the professionals really opened their eyes and hooked them to the field of medicine. It was an invaluable experience."
Event took place before coronavirus pandemic

Popularity: 1% [?]