Open Letter to Robert Halfon, MP
From Harlow Coronavirus (People Before Profit) Action Group

IN a week in which the number of deaths in the UK from the Coronavirus passed 100,000 you, our local MP and chair of the education select committee, have chosen to appear in the media focused on how quickly we can get children back to school.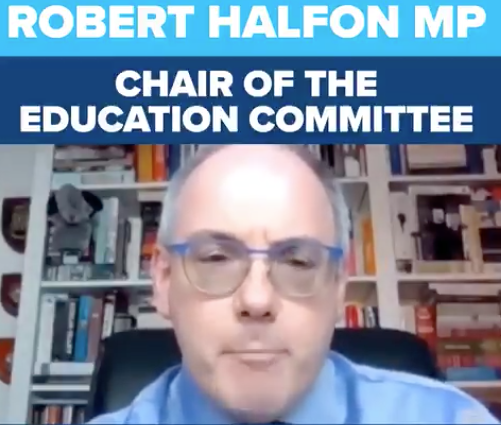 The push to get all children in school last term and students back to the universities will have contributed in no small part to the huge increase in the rate of infection and subsequent deaths and is part of a series of callous decisions by this government in which they have put profits above people's lives leading to the 'world beating' appalling statistics we now see.

The concerns expressed about children's mental health through being at home ring hollow from a government that has shown scant concern for resourcing mental health services over the years leading to a crisis in child and adolescent mental health long before the current pandemic.

Social isolation is, of course, a serious concern for children and adults alike, but this is due to the fact that we are living through a pandemic and it is dangerous for us to have close social mixing. We need to find other ways to address these issues.
For example, by enabling young people to have devices such as laptops or tablets with which they could communicate with their friends in addition to having easier access to the online learning available from school.

Boris Johnson had to perform another of his U turns at the beginning of this term when he changed his mind overnight from 'schools are safe' to an acceptance that 'schools are vectors of transmission'.
Even if staff in schools, as frontline workers, were to be offered the vaccine, this would not prevent the transmission of the virus between children at school, travelling to and from school and of children spreading the virus to their families and the wider community.

Mainstream schools remain open for vulnerable children and the children of key workers. There are still education staff in schools whilst others have adapted to find innovative ways of providing programmes of online teaching and learning from their homes.
Nurseries and Early Years provision remain open with 31,000 (1 in 10) workers having been infected with the virus since 1st December (figures from a survey carried out jointly by the Early Years Alliance and independent sector analysts, Ceeda and published in Nursery World). Staff in some schools (mainstream and special) remain concerned about class or bubble sizes in view of the dangers of aerosol transmission.

Rather than risking the health of school staff, students, their parents and the wider community, through a focus on getting children back to school, you would be better concentrating on persuading your fellow MPs and the Prime Minister to adopt stricter policies to bring down the rate of infection through closing non essential workplaces (including early years provision) and ensuring the health and safety of essential workers. Unless the government adopts a zero Covid approach there will continue to be a 'yo-yo-ing' between schools closed and children back at school for the foreseeable future.

F