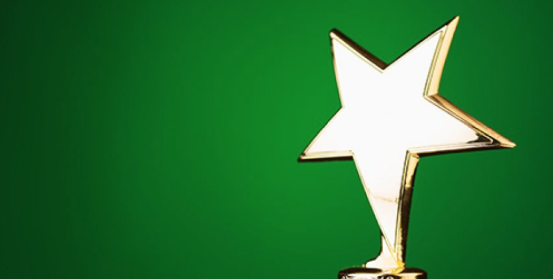 THE efforts of teachers, support staff and teams in a family of schools have resulted in 30 industry accolades.
Schools within BMAT have attracted a high number of nominations in this year's Essex Teaching Awards.

From teaching staff to site teams, pastoral support, administration and senior leadership teams, recognition has been given across the Trust's 12 schools.

Nominations include an impressive 19 members of staff from Epping St John's Church of England School, in Epping, gaining recognition, while headteachers from Cooks Spinney Primary Academy and Little Parndon Primary Academy, in Harlow, have also been praised.
The full list of nominations for BMAT schools include –
Epping St John's Church of England School, Epping

Nominations for teaching staff in a secondary school – Taiwo Ayegbusi, Flora Christophi, Faye Clarke, Alan Croft, Cristin Casey, Daniel Ivermee, Harmony Hennessy, Laura O'Boyle, Daniella Perry, Anmarie Petrou, Adam Smith, Sarah Viccars, Naomi Van Der Lith, Ryan Tooze, Josie Theodorou, Matthew Yerosimou, Jake White, Colin Wilson, Malihe Zare
Headteacher Michael Yerosimou said: "We are beyond proud that 19 Epping St John's teachers have been nominated. This must be a record!

"It's deserved recognition for the effort, dedication and commitment colleagues have put in to ensuring our students have accessed exceptional lessons – in person and online over the past year.
"We are very lucky to have the team that we do."
BMAT assistant CEO Stephen Hehir said: "Nominations could have gone to all the staff at Epping St John's for their commitment to the students, parents/carers and whole community of Epping. To the 19 staff in particular, thank you for all of your hard work and commitment. Well done to all of you."
Burnt Mill Academy, Harlow
Nominations for teaching staff in a secondary school – Karen Humphreys
Little Parndon Primary Academy, Harlow

Nominations for headteachers – Mark Evans
Headteacher Mark Evans said: "I am delighted for the school and for those six members of staff who have been nominated for the EssexTeaching Awards. The members of staff have a range of positions across the school which shows how passionate our whole staff team is to do the very best for the children of Little Parndon and the community. 

"I believe every single member of staff here is deserving of an award because everyone went above and beyond to try and make the last year as easy for the children and families as we could, despite the obvious difficulties they faced. 

"While it is obviously lovely to be nominated for the headteacher award myself, I see that also as a reflection on the great staff and community I work with because if it was not for them, my job would be a lot more challenging and we would not have achieved all the things we have together."
Nominations for teaching and non-teaching staff in a primary school – Katie Cockerell, Kara Coley, Stephanie Galliers, Anne Linden, Nicole Munns, Daisy Selvon
Whole teams and entire school nominations – Little Parndon Primary Academy

The nomination said: "I am nominating Little Parndon as I feel they have been absolutely amazing this year. All of the staff have gone above and beyond to make us parents and our children feel safe and happy. The communication and information has been perfect and any questions or problems anyone has had are always answered quickly and sufficiently. I really do want them to receive the praise they deserve. They are an amazing school and an amazing team and I'm very happy my daughter is a pupil there."
Cooks Spinney Primary Academy, Harlow

Nominations for headteachers – Neil Stirrat
The nomination said: "250 words are not enough to described the amazing effort this headteacher puts into creating wonderful opportunities for each and every pupil. Within some schools, the 'love' can be seen to have disappeared due to the current 'data driven' focus by some school headteachers, BUT the 'heart' is really in the middle of the daily practice at Cooks Spinney."
Nominations for teaching and non-teaching staff in a primary school – Jayde Harris