DETERMINED and competitive young people came together to battle it out in an interhouse football tournament.
Year 7 and 8 students at Burnt Mill Academy, in Harlow, took part in the first interhouse competition since the pandemic outbreak.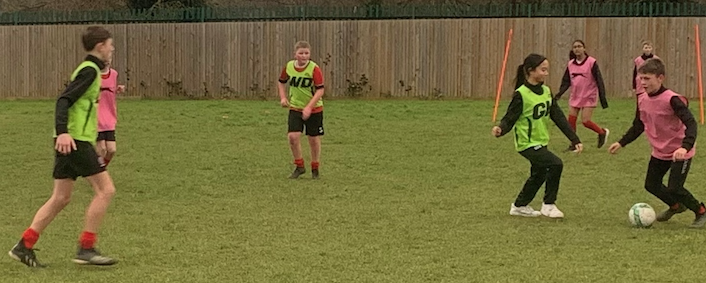 More than 100 students got involved, with Year 10 and 11 students acting as referees.
The round-robin tournament saw each house represented by ten students.
PE teacher Amber Reilly said: "A huge number of students proudly represented their houses, showing some great competitive spirit and determination in their first interhouse competition. Skilful and enthusiastic play was demonstrated by all, with a great level of sportsmanship.
"The atmosphere was brilliant, with enthusiasm and competition. It was amazing for the students to feel so supported by their teachers and peers."
In Year 7, the winning house was Eliot, with Sheppard coming first for Year 8.
The school is planning more interhouse competitions to enable more students to get involved in competitive sport.