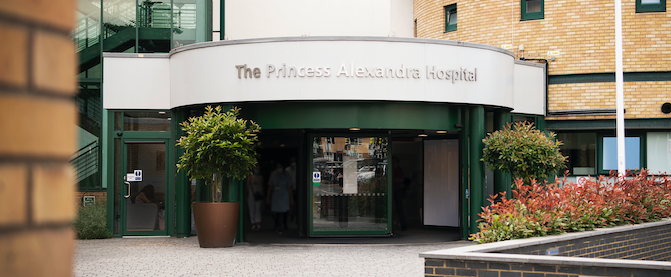 Dear Editor,
MY son was an inpatient in PAH in 2019. He was admitted on three separate occasions via A/E as well as a procedure in day surgery. He was finally admitted onto a surgical ward when he had to have an emergency operation over the weekend.
There were a number of issues re his care which I was concerned about least not the very slow time it took for a diagnosis to be made which I also feel his GP failed him at the time. He was in discomfort and suffering pain during this time.
This culminated in me writing a letter of complaint to the chief executive which to this day I have never received a detailed response nor even an acknowledgement which I would have expected to inform me that my complaint was being addressed and when I could expect to receive a detailed response, standard procedure I would have thought.
The main issue was that on every occasion he was admitted, on three different wards, he had to wait several hours on the day of his discharge waiting to receive his medication to take home with him.
During this time he was obviously still occupying a hospital bed on the ward. What annoyed me here was that on the various visits to A/E we could see how busy and the hours James waited himself in A/E to be taken to the ward and only when a bed became available.
On one ward waiting to take James home I did suggest to the ward staff that we could wait down by the Pharmacy to free up the bed but they said no it is easier to wait on the ward, why? Also I understood there was a "departure lounge" but no evidence of this and being asked to wait there.
On the surgical ward I did speak to three other patients who also experiences similar problems. Indeed one patient on the surgical ward waited till the afternoon, occupying a much needed bed, until his medication arrived so he could return home.
I did suggest in my letter to the chief executive that would it not be prudent to employ a night pharmacist service so that all the medications for discharged patient the next day could be prepared during the night beforehand and not leave it till the day of discharge. This made sense to me but as I said I never received any response. The only feedback I received was a phone call from a ward sister but that was about ward issues, no mention of the debacle around medication provision.
Given my frustration I did write to NHS England but again they also failed to respond, indeed to be fair I received a phone call from them but they were only interested in time taken to acknowledge the complaint, I hung up in the end since the phone call was pointless.
So I was not surprised to read today of the terrible time patients have been spending in the A/E at PAH. Indeed, I am aware that patients have beed waiting in ambulances outside A/E in past winters since A/E was o busy, the patients could not be seen. This too prevented much needed ambulances to attend other emercencies.
So there is much which could be done at little cost to help ease the problem although I feel that there are probably insufficient acute hospital beds available in West Essex in the first place if you compare PAH to neighbouring Trusts.
When acute inpatient services were centralised onto the PAH site from St Margarets Epping and The Herts and Essex hospital Bishops Stortford a few years ago there was quite a reduction in overall acute beds. Perhaps this should be revisited?.
There is obviously also the issue of elderly patients waiting for beds in the community but occupying an acute bed unnessessarily which again is perhaps a country wide problem. Although, it should be said that provision was made with a brand new development in Harlow to provide step down, rehab beds etc beds etc but as I believe has never been commissioned despite vast capital sums being spent on the development at the time.
Regards
George Howard