ROBERT Halfon, MP for Harlow, has today backed a new report published by the Care Quality Commission (CQC), the leading independent regulator of health and adult social care in England, which outlines measures to drastically improve services at the Lister Medical Centre in Harlow. The medical centre was inspected as part of CQC's ongoing checks on the levels of care and treatment provided to people.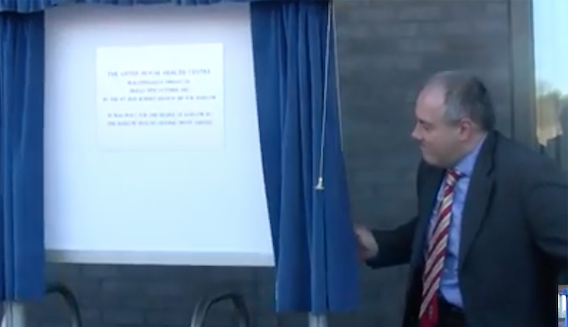 This report recognises that the CQC were dissatisfied with services the medical centre were providing, including patient complaints surrounding "staffing levels" and "waiting times". Whilst the practice was "rated good for being caring", the findings of the report concludes that a lot needs to be done to ensure patients at Lister Medical Centre are provided with the best care.
The Clinical Commissioning Group (CCG) and the CQC are now working closely with Lister Medical Centre to address the recommendations highlighted in the report including:
Regular meetings with Lister Medical Practice are required to provide support and design an action plan in direct response to the CQC's recommendations.
Lister Medical Centre should be provided with access to expert and specialist teams for advice and guidance.
GP services should be made easier for patients using Lister Medical Practice.
Progress should be monitored against the action plan.
Robert Halfon has said: "I welcome the actions needed highlighted in this report. Following my regular meetings with the CCG, and separately with the Chair of the West Essex group, I am pleased to see that action will be taken.
"I meet with my constituents regularly through surgeries and via email correspondence and have heard many problems they are facing in accessing the services needed. For example, concerns have been raised about the lack of access to Sydenham House but following my conversations with the CCG, I can confirm this was because of Covid and the surgery will be re-opened. Patients across Harlow, and especially those of Lister House, need to know sooner rather than later what the plan is to turn the surgery around.
"I want to also thank all of the doctors, nurses and other NHS staff in our surgeries who are doing everything possible to look after their patients in what has been an incredibly tough time during the pandemic.
"The Government has provided £11.5 million for the Princess Alexandra Hospital since 2018 alone but I will continue to battle for more support for our NHS services across Harlow."