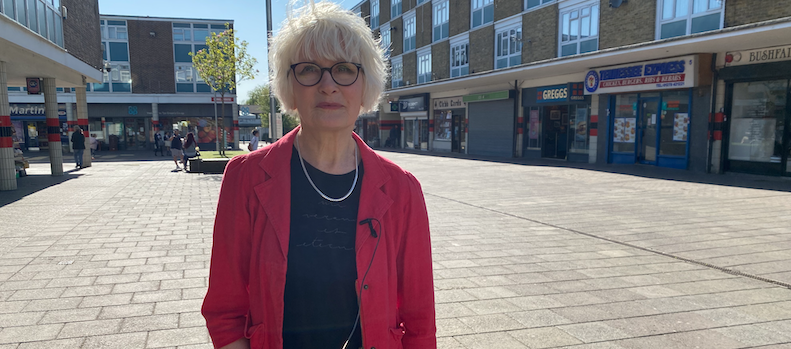 DRIVING in Harlow is a real test of my skills. It feels more like being on safari or in the outback, so maybe it's important to see it as a challenge. Unfortunately, some drivers have felt the effects of that challenge in their pockets when their car is damaged. It's impossible to avoid careering into a chasm when confronted by oncoming traffic and pursued by impatient commuters. I've always loved the dodgems, but this is ridiculous.

A change.org petition has been launched by James Griggs, flagging up the appalling neglect of our roads, calling on Essex County Council, Harlow County Councillors and Harlow Council to shake off their inertia, to act. In the UK we drive on the left. In Harlow we drive on what's left of the road …. but that's proving extremely difficult! If you're angry, sign the petition and keep reporting any chasms you encounter, providing you do so safely, of course.

Some Council tenants are in homes beset by damp and mould; in at least one case, fungus-type growths have appeared. We know that damp, mouldy accommodation can make people ill, infecting the lungs of young children particularly acutely. I've been helping some local residents and would urge anyone similarly affected to contact the Council and your local councillor again and again, if necessary.

The TUC has declared 1 February 2023 a Day of Action. More than 100,000 civil servants will join one-day action on that day. It's expected to affect 124 government departments. Others are balloting on industrial action, including HMRC. These are unprecedented times: teachers, nurses, ambulance drivers, rail workers, postal workers, and the list isn't finished. The issues are pay, staffing, resources, pensions, redundancy terms, job security: pay and conditions, in other words. We need a willingness to negotiate, on both sides.
We need a commitment to get round that table, to thrash out an agreement. Maybe we need a VIP Lane for the real VIPs: the ones who keep our country running, the ones who try to keep us alive?

In the meantime, Harlow TUC has invited trades union spokespeople to a public meeting when we can hear their experiences and question them. I'll update you on that in my next blog.

It may be a trifle late but Happy New Year! My best wishes.