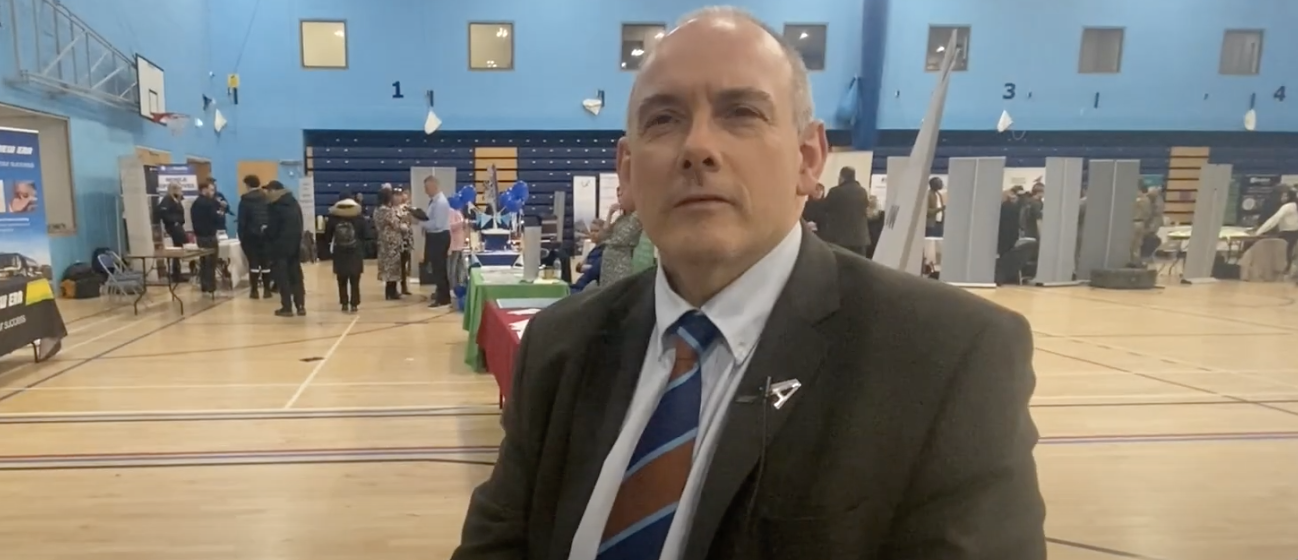 PEOPLE across the country are set to benefit from a complete overhaul of student finance, helping them get flexible loan funding to train, retrain and upskill throughout their working lives. 
The Lifelong Loan Entitlement (LLE) will empower more people to study in a way that works for them, opening up opportunities for those that might have never considered higher education. This could help them balance training or studies alongside other commitments such as childcare or financial commitments, which will revolutionise social mobility and plug skills gaps.
The overhaul will not only empower people to learn throughout their lives and offer greater opportunities for learning, but enable workers to retrain and upskill to meet the needs of the cutting-edge industries and high-paid jobs of the future.
From 2025, people will have access to a loan entitlement of four years' worth of student finance (£37,000 in today's fees). People will be able to see how much funding they have left in a personal account – a bit like a bank account – that can be drawn down and used as and when someone wants to study at college or university.
The LLE can be used to fund a much wider range of higher education courses, whether full or part time, for modules of courses or for full qualifications in one go. We are also enabling fee limits to be set from any of 12 possible start dates each year, so that fee limits for short courses and modules can be set with greater accuracy than under the current system.
The good news is we are also making maintenance loans available for many part-time students for the first time, and allowing students to use their entitlement for many more technical courses too.
LLE will support everyone who wants to extend their skills. This includes those who may never have previously considered doing a degree. It will also mean people can study again at an equivalent or lower level than they have already achieved.
Take someone who has spent time bringing up a family and who has never considered HE. They can now use their loan to study for a Higher Technical Qualification in engineering, say, and take out a maintenance loan to study part-time. Or someone who has already completed a degree could use the funding to study a module in coding to upskill in their current job.
The LLE will create a fundamental shift in the way people study after 18. It means more opportunities and more flexibility for everyone. Like travelling on a train, people will be able to hop on and off their studies at different stations throughout their career journey.
Skills, Apprenticeships and Higher Education Minister, Robert Halfon, commented, "Our student finance system has many benefits and has enabled millions of people from all walks of life to access HE who may not otherwise have been able to. In fact, 238,000 18-year-old students in England have been accepted onto HE courses so far this year alone – the largest number ever on record.
"This system works well, but we want to make it better still. Currently, people apply for a student loan based on the cost of an individual course they want to take. Under our new LLE system – we will shake that all up.
"This reset is essential as the world of work is changing so fast. We no longer have just one career. Many of us will end up having two or three over the course of our working lives. Technology can change entire industries overnight and people will need to constantly upskill to keep ahead of the game.
"The LLE is going to help them do it and it's going to make sure our economy will be able to withstand the winds of change by upskilling the nation and helping more people climb the ladder of opportunity."
Education Secretary Gillian Keegan said, "I know first-hand the benefits of lifelong learning, having retrained and upskilled numerous times in my journey from apprentice to Education Secretary.
"Lifelong learning is critical to career progression, helping to fill skills gaps and boost the economy, which is why this overhaul to our student finance system is so important.
"The Lifelong Loan Entitlement will give people flexibility to study, train and upskill throughout their working life, in recognition that careers aren't linear. In doing so, it will facilitate a complete culture shift in the way further and higher education is viewed and who it is available to."