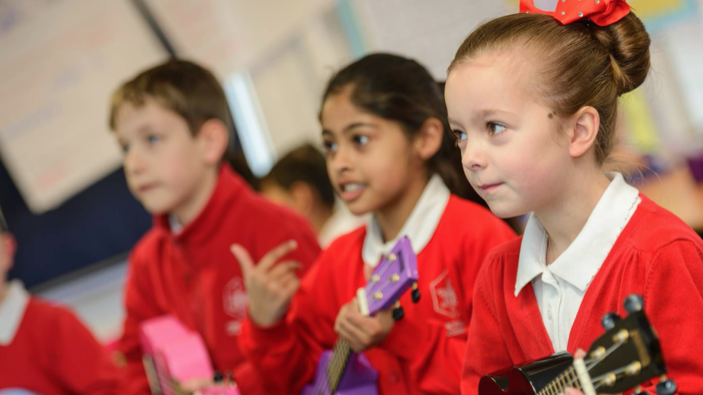 A HARLOW primary school has been confirmed as Good by Ofsted after its first inspection since the COVID-19 pandemic began.
Inspectors said that Abbotsweld Primary Academy, part of the successful NET Academies Trust, had "high expectations" of all its pupils, with teachers preparing "interesting and demanding" lessons. They added that pupils enjoy lessons, feel "happy and safe" at school and are "warm and kind" to their friends, teachers and visitors.
In a report full of highlights, Ofsted said:
· "Pupils enjoy reading and see it as an important part of school life. This is because leaders have made reading a priority."
· "Pupils enjoy a range of after-school activities and other opportunities. Most of them take part in after school clubs. Weekly social challenges help pupils to develop positive habits and to contribute to the wider community."
· "Pupils behave well in class and focus on their learning. This is because expectations of their behaviour are clear and easy to understand. Teachers model these expectations and help pupils meet them. This is a school where bullying is not tolerated."
· "Leaders and teachers have worked together with the multi academy trust [NET Academies Trust] to develop a high quality curriculum."
· "Leaders, including governors and trustees, have ensured that staff workload and wellbeing are prioritised. Leaders have worked to reduce unnecessary burdens on staff. This includes changes to the marking policy and curriculum planning across the academy trust."
· "Staff have regular training. They benefit from opportunities to work with other colleagues across the MAT to share expertise. Staff value these opportunities."
· "Leaders have established a strong safeguarding culture."
· "Pupils feel safe at school. They trust adults to look after them. They know that if they report a concern, it will be dealt with. They learn how to keep safe including when they are online."
Katherine Benson, the Headteacher of Abbotsweld Primary Academy, said: "I am very proud of this report. The whole team works extremely hard to make sure that our pupils get the very best education and care, and I am delighted that their efforts have been rewarded.
We will continue to do our best every day to ensure Abbotsweld continues to provide the high-quality schooling our children deserve."
Jo Coton, the Chief Executive of NET Academies Trust, added: "This excellent outcome is the result of an a great team effort and I am very pleased that Ofsted has recognised what Katherine and the whole school community have achieved." 
The full report can be read by visiting this web page and clicking on the link to the 2023 Ofsted report: https://www.abbotsweld.netacademies.net/Our-School/Ofsted/