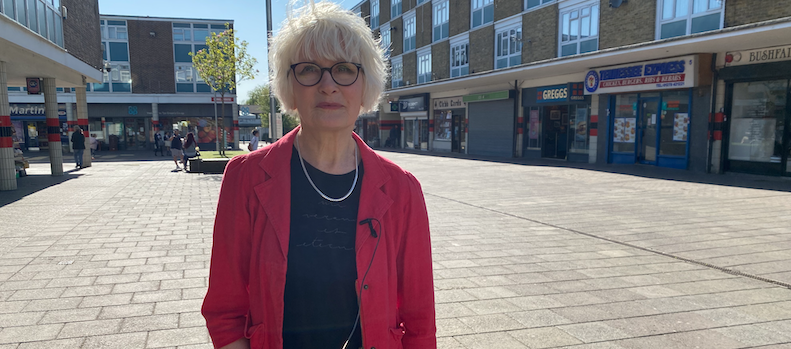 DID you vote on 4 May? If you did: well done. If you didn't: why not? Admittedly, this time everybody who voted had to show photo ID, which may have affected turnout. That's not the whole explanation, though, for only 25% of Harlow voters put a cross on a ballot paper. So 75% or so of voters didn't vote. That should make some of us think hard. During the campaign, some comments were repeated again and again……
'You're all the same.' I don't see much similarity between the behaviour of some national and local politicians, much of whose behaviour has been appalling, and me. I know that I've worked for my constituents wherever I've been a councillor; I've never taken their trust for granted. They really are my priority. But that means I have to take what they say seriously: if they feel we're all the same, there's a problem.
'Nothing changes.' Political Parties spend lots of time on their manifestos, on their priorities, attempting to clarify what they stand for. The Labour Party's roots are in the trade union movement; we introduced the NHS and the welfare state and we continue to fight for equality, diversity and the elimination of poverty.  Many voters may not see any of that as relevant to their lives. Instead, they're focussed on the daily challenges.
'My vote will make no difference.' That's how it feels to many people. They may not believe they can effect change. They may be disillusioned: not just disengaged. They may have lost faith in the State and they may have lost their voice. When a woman tells me she won't vote, my heart sinks. Women had to fight for a long time, risking their personal safety and livelihoods, so that every woman can vote.
Constance Maud wrote 'No Surrender' in 1911, telling the suffragettes' story from the heat of battle with wit and passion. (Last year a graphic version by Scarlett and Sophie Rickard was published by SelfMadeHero.) Deeds…. not Words. Leah Manning MP fought for women's rights, widows' pensions, school meals, justice. She was a member of the Commons committee which prepared the way for the UK's new towns, pointing out that Harlow's 'simple, honest, decent, kindly folk' would benefit from the beautiful forest nearby. She left her mark, including on a centre in our town. So many women fought to make life better for us and I'm grateful. There's more to be done. I'll keep voting.
There's so much to be done. People's earnings can't keep pace with the soaring cost of their outgoings. The effect on living standards is the worst since records began in 1950s. NHS waiting lists are climbing to record levels. That our waterways are polluted by sewage is shocking. Brexit hasn't helped, nor has covid. There's no shortage of challenges.
We have to challenge the status quo. More opportunities in Harlow for people to highlight local issues, to use their collective voice, to put pressure on local government decision-makers will help. We need more residents groups, more local decision-making, more local power. People need to feel involved in what's happening to them. We also need more citizenship education so that young people can raise their voices. Harlow Youth Council is an excellent example of how to do it and of the benefits to youngsters and to the whole town.
Believing that change is possible is the essential first step. 'This is your life', Eamonn Andrews said a long time ago. He was right and we can do something about it. Oh, yes, we can!