IN Britain, somebody will have a stroke every five minutes. A stroke is the biggest single cause of long term disability and the third most common cause of death in the UK.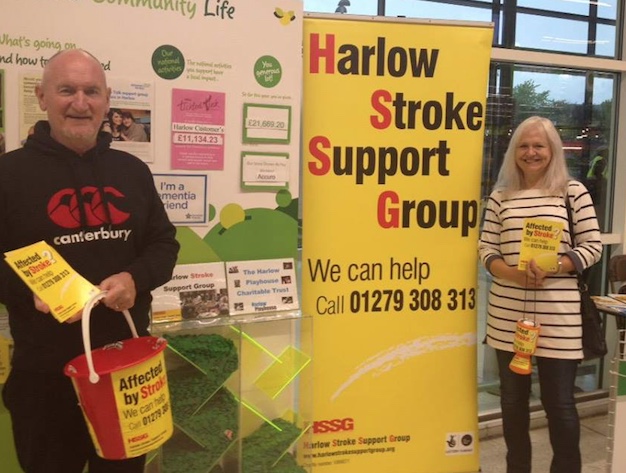 Following a stroke many survivors and their carers experience feelings of depression and isolation. They may also experience anger and frustration and concern about the future.
Harlow Stroke Support Group began offering support to stroke survivors and their carers in 1996. They provide information, advice and support to people in Harlow and surrounding areas.
A spokesperson said: "Our aim is to ensure that stroke survivors, their carers and families can fulfil their potential following a stroke. We achieve this by providing a range of individual help and group-work support. We can also assist with things like applying for welfare benefits.
"Harlow Stroke Support Group provide a range of group work support every week, including speech and communication, chair based exercise, and 2 social and rehabilitation groups each week (one of which is for stroke survivors under 65 years of age).
In addition, we organise a programme of special events and outings.
Harlow Stroke Support Group are committed to ensuring that the Stroke Prevention message is communicated as widely as possible.
Harlow Stroke Support Group are holding a Stroke Awareness and Prevention Event on 27th February 2018 between 12 midday and 3pm.
At Great Parndon Community Association, Abercrombie Way, Harlow.
Find out about stroke risk factors and how these might be reduced
An opportunity to chat to representatives from other community groups
Meet stroke survivors
You are invited to join us for this special event.
Light refreshments will be available
"If you would like more details, please contact us on 01279 308313."