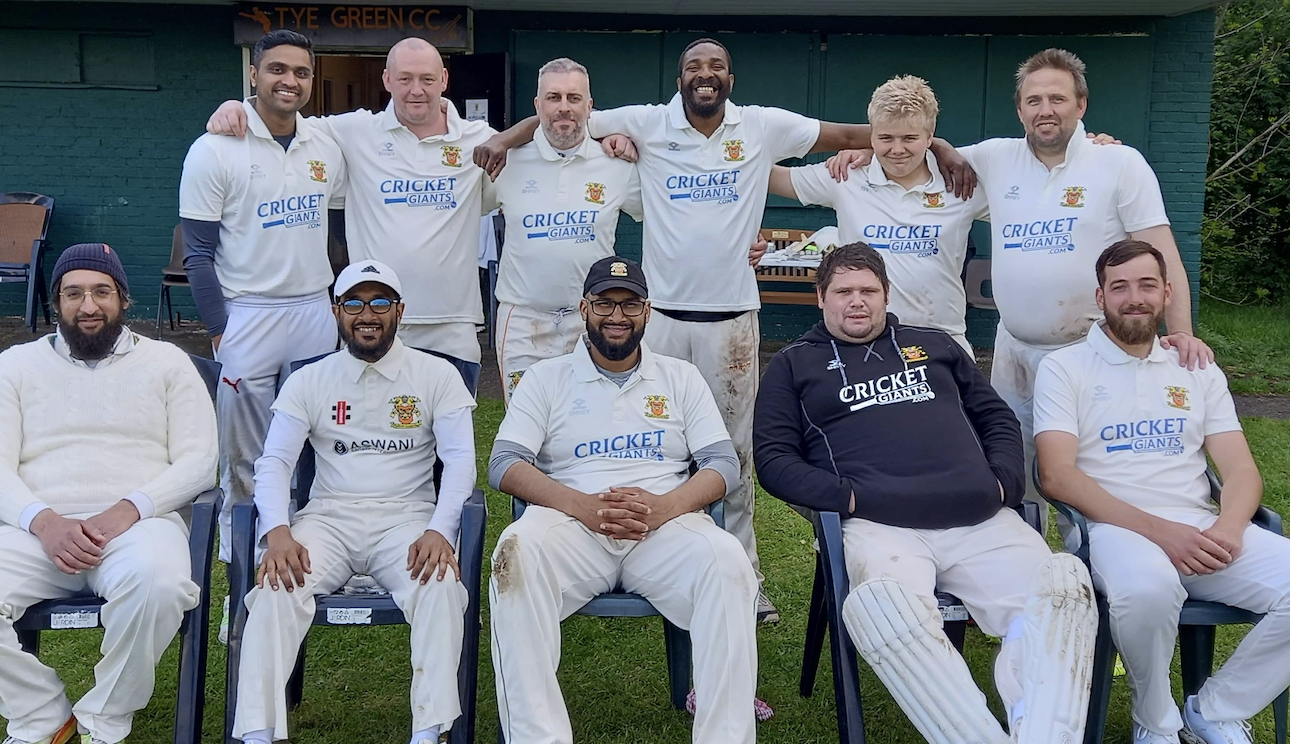 TYE Green lost the toss and were put into bat.
They put on a total of 164 for 10 wickets with some outstanding performances especially from Glen "all the gear no idea" facing one ball after spending £300 on new gear.

After the interval, Tye Green went out to field and managed to keep Hoddesdon opening batsman very quiet,
Wickets fell quickly and they managed to bowl Hoddesdon out for 64.

Arif Rubel took 4 wickets for 19 runs off 8 overs.