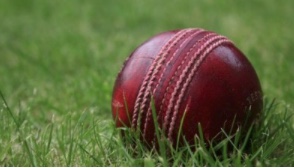 HARLOW Cricket Club have issued a statement regarding staff suffering verbal abuse and the alleged conduct of players on the pitch.
Club Chairman Simon Radbourne said: "It has been bought to my attention that in the last few weeks foul and abusive language has been directed at bar staff in and around the clubhouse. This will not be tolerated, and any further reports or complaints will be investigated thoroughly. If found to be guilty of this, the person will be dealt with appropriately, which could include a ban from the clubhouse for a period of time.
"Also, we have been reported to the league, because of language violations during play on Marigolds last (3rd July) Saturday. This is currently being investigated, and could result in a fine or points being deducted. This obviously affects the whole team, apart from damaging the reputation of our club.
"Please remember apart from the damage this has to our wider reputation. We are a family club with many children involved in not only playing for our club, but are often down at the weekend with their parents enjoying our grounds and hospitality, and the last thing they need to hear is bad language.
"I thank you, in advance for your co-operation in this matter".
Chairman HCC