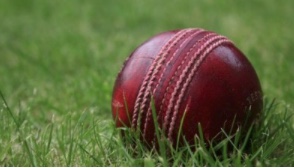 THE strength of the club has been clear for all to see in recent weeks but last Saturday felt like a pivotal day as Harry Burton's 2nd XI and Jack Sykes 4th XI made significant moves at the top of their respective divisions. Capping another strong weekend at Harlow was a superb win for Rizwan's 3rd XI with only the First XI defeated in a difficult fixture away at promotion chasing, and big budget benefactors, Epping.
At Marigolds the Second XI also faced an Epping side with significant talent that had led to the visitors unbeaten start to the season and an outright lead in the league. A magnificent all round Harlow performance was to lead to their best win of the season and place Harry's side up to third spot and in with a very realistic promotion opportunity of their own.
Put into bat Harlow lost the wicket of Amin early but a brilliant century partnership between Zabi Hakimi (61) and Jon Perry (47) left us in a position to push on. Gull Hassan needed no other invitation as he hammered 36 from 16 balls before a mini collapse of wickets looked as if we might fall short of Harry's 200 run target. Good batting from Callum Sykes (17) and then a partnership between Amir Farooq (27) and Matt Hart (20) in which they rotated strike well taking plenty of singles pushed the Harlow total up to a very useful 231.
In the field Harlow were outstanding as Epping's notable batting line up was starved of easy run scoring opportunity through disciplined bowling and some athletic and committed fielding. Harry estimated the combination of effort and full length dives etc saved around 30 runs with home supporters lauding the fielding as the best they'd seen from a Second XI. Callum Sykes superb early spell found its reward when Matt Hart took an excellent catch.
The introduction of medium pace, from the accurate Tyler Dobson, brought instant rewards as his opening slower ball bamboozled the dangerous Yardy bowling him middle stump. Amir Farooq proved accurate as ever and he took 4 wickets in another top display backed up by Zabi Hakimi, Mark Quant and Matt Hart as Epping could only muster 99 all out.
The win takes Harlow to within a single point of second placed Westcliff. Harry also adds thanks to Dave Rogerson and Alan Burton for spending their afternoon umpiring the fixture.
Amir Farooq 4-16 (9.2 overs), Callum Sykes 2-24 (10), Zabi Hakimi 1-7 (2), Tyler Dobson 1-10 (5), Matt Hart 0-18 (3) and Mark Quant 0-21 (5)
The Third XI also overcame top of the league opposition in Harold Wood to achieve their best win of the season and cement a very handy mid table position in 3rd XI Premier Division above their counterparts from Essex heavyweights such as Brentwood, Hutton and Shenfield.
Riz lost the toss and was asked to bat first. Early wickets had Harlow in trouble but the relaible experienced hands of Arshad (42) began the recovery which was then advanced by Priyan (44), Simon Baulcomb (17) and Ahsan (24 not out) as we posted 191-9.
Paddy Matthews and Ahsan set the tone in the field with good new ball spells before Irfan, Munim and Priyan knocked over Harold Wood for a total of 160. Huge win for the Third's.
Priyan 4-27 (6), Irfan 2-9 (4), Mimim 2-27 (11), Paddy 1-43 (10) and Ahsan 0-34 (9)
Jack Sykes 4th XI also faced a top of the table clash with Wickford 3rd XI sitting just above them pre-match. Another excellent Harlow performance ensured that the day ended with the sides swapping places as Jack's side entered the automatic promotion places for the first time this season.
It was a win built on a superb team bowling display. Opening pair Myles Baldock and Libby Riddell set the standard as they restricted run scoring and took wickets. Reece Galvin wiped out the lower order in quick time aided by a brace from Ronnie Fuller as Wickford made 114 all out.
Galvin 4-13 (5), L. Riddell 3-26 (7), Fuller 2-30 (12), Baldock 1-7 (7) and O. Allen 0-26 (6)
To be fair Wickford showed their class with the ball, especially Anderson who claimed 5 wickets, but Harlow hung on to win by 3 wickets. The side were indebted to a decent opening stand between Sykes (34) and Haider Rasool (29) but wickets then fell at regular intervals around which George Messenger made 21 and Ronnie Fuller a critical 18 not out to secure the win.
The trials of the First XI continued away at Epping. On paper a difficult proposition with the home side challenging for promotion and with a significant budget to attract some high quality experienced players. Despite a spirited effort we fell to an 8 wicket defeat and in truth were not at the same level in any department.
Batting first the ball swung for lengthy periods as we just couldn't get going at any stage. Max Baulcomb (25) and Ben Yeats (23) added 50 together for the third wicket but the bowlers were always on top and their wickets led to a tumble only stemmed late on by 18 a piece for Jake Messenger and Andre Riddell as we set Epping 142.
Any outside chance of a win needed every catch to be held but alas opener Mulla gave one opportunity when on 18 but it went down on the edge of the circle and he made Harlow pay blitzing 103 not out from just 70 balls. Abi Farooq and Sarfaraz Ahmed claimed a wicket each but it was scant reward as our young side just couldn't match the levels of the home side who should achieve promotion with the squad they currently have available to them.
Farooq 1-24 (4), Sarfaraz 1-26 (5.2), Petchey 0-40 (7), Waheed 0-28 (6), Messenger 0-24 (3)
No game for the 5th XI this week.