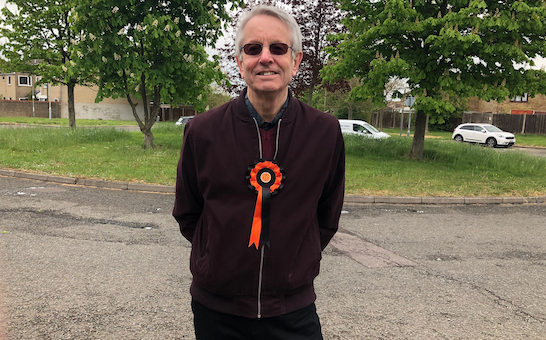 THE Harlow Alliance Party has today announced that the leader of the Party Nicholas Taylor will be standing for election in the Bush Fair by- election on 23 June.
Mr Taylor said: "Walking around the area in the last couple of weeks it is clear that very little has changed in the year since the Conservatives took control of Harlow Council.
"Claims by the Conservatives that improvement will be made within housing estates look hollow ones when you see grass on Council owned land longer than ever before, shrub areas full of weeds, Council owned homes still not being repaired and painted externally and not forgetting of course the plethora of potholes which is the scourge of those of us driving on the town's roads.
"Claims by the Conservative Group that they reduced the Council Tax by £200 are patently untrue and they continue to follow in the footsteps of the previous Labour administration by failing to advise residents of what is happening around where they live and work such is the case when on 24 March, they published their housebuilding proposals, which now sees land between Little Pynchons and Pear Tree Mead being listed in phase two, set for 10 homes.
"Speaking on the doorstep in these areas it clear that as to date residents have not been advised of the loss of a green space near their homes.