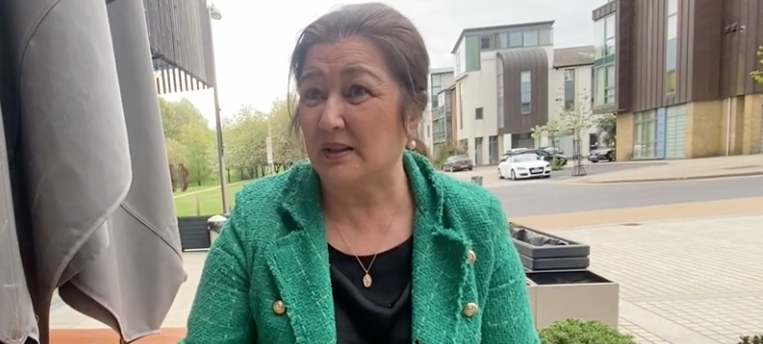 THE co-leader of the Harlow Green Party has reflected on the low turnout at the recent district elections in Harlow.
Yasmin Gregory, Co-Leader of Harlow Green Party and Green Party candidate for Old Harlow Ward writes:
48,075 Chose not to use their Democratic Right – Is the Answer Proportional Representation and another Bank Holiday?
Sometimes, it pays not to dignify comments with a response when faced with yet another headline regarding Harlow Council Conservatives.  The resignation of Russell Perrin and subsequent reinstatement of a previous Deputy Leader (the one before the last one) is one of those occasions.
Latest statistics show that there are 64,158 in Harlow who are entitled to vote. For whatever reason on Thursday 4 May, 3 out of 4 people in Harlow did not vote; 48,075 men and women of Harlow did not exercise their democratic right. 48,075 is equivalent to the entire workforce of Premier Inns and restaurants or just over half the capacity of Wembley Stadium
Whilst the CEO (and ex Head of Planning) Andrew Bramidge will play with statistics as to how many people turned up to vote without the correct form of Voter Identification, we were reliably informed that some voters protested over this enforced costly step, which was evidence of more rushed legislation by this government by not turning up to vote.
The blending of local politics, county council and national responsibilities becomes confusing to so many people each May (in Harlow), especially when the incumbent MP openly supports the local Party's candidates around the different wards. "I'm going to vote for Robert!" is the chant from those that are deaf to your words, even when you try to explain that Robert is a Member of Parliament, which is different to a local councillor and he is not standing as a councillor for Harlow. This particular person was also saying how she liked Boris Johnson because he was funny and charming. I'll just leave that there.
I wish to make it clear that I am not 'Tory Bashing'. I am merely pointing out that until voting apathy is conquered, we can continue to expect the same type of people running your Council. Making decisions for you that you may or may not agree with because you did not vote.
The Green Party are true advocates of Proportional Representation. Proportional Representation would encourage political parties to appeal to all voters and it would ensure that votes translate directly into seats. I will be attending the Sort the System lobbying day organised by Make Votes Matter on 24 May and am scheduled to meet with Robert Halfon MP.
In my personal opinion, I would make Election Day a national holiday. The Polls could be open from 7.00am – 10.00pm as they currently are or possibly close earlier. You can use your Polling Card so that you can be recorded as voting on the day along with your family so that your children can see the importance of voting. Fast Forward 20 years and you may even be able to vote from the comfort of your home with the candidates sat on seats with the losers being ejected Graham Norton style. We can but dream. In the meantime, please vote at every opportunity. Vote for who you think will do the best for you and your community.