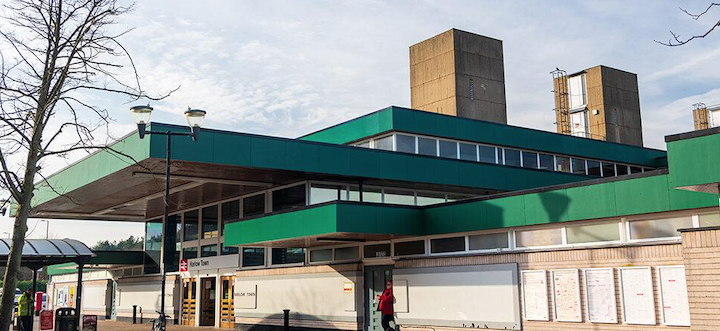 Dear Editor
THE train companies are consulting on plans to close station ticket offices.
I believe this will disproportionately affect older and disabled passengers.
I urge readers to take part in the consultation.
Link: https://www.greateranglia.co.uk/consult
Below is the text from the Greater Anglia website about Harlow Town station. We lost the Harlow Mill ticket office some time ago.
Yours sincerely
Matthew Gillman
——————————-
Harlow Town
The proposal is that all ticket office windows at this station would close, with our staff moving to other station areas, where they would be better placed to help customers buy tickets and provide expert travel advice and information.
Customers would still be able to buy tickets from the ticket machine and online (via our website and app), and colleagues would still be available at the station to help customers at certain times (as outlined below). Ticketing assistance would also be available directly from staff in Greater Anglia's Customer Contact Centre in Norwich, contactable via the ticket machine (24 hours a day).
Customer Information Centres at London Liverpool Street, Stansted Airport, and Cambridge stations would sell a full range of products, as well as providing help with more complex transactions.
There would be a change to the hours that staff would be available, with their presence focused on the busiest times. The proposed changes to hours would be as follows:
Days Current Ticket Office Hours Proposed station staffing hours
Monday to Friday 06:00 – 21:00 05:00 – 19:45
Saturday 06:00 – 21:00 06:00 – 19:45
Sunday 08:05 – 21:00 06:00 – 20:00
Station opening times would not change and customers would also still have access to the same station facilities they do today.
We would continue to meet all our commitments on providing accessibility for passengers, including passengers with reduced mobility and people requiring in-person assistance. We also would create additional mobile assistance teams, offering greater flexibility and support in providing assistance.
If you would like to comment on these proposals contact London TravelWatch – the independent transport watchdog for London, by Wednesday 26 July 2023 using the details below:
Email: [email protected]
Freepost: RTEH-XAGE-BYKZ, London TravelWatch, PO Box 5594, Southend on Sea, SS1 9PZ
For more information about how to have your say visit www.londontravelwatch.org.uk