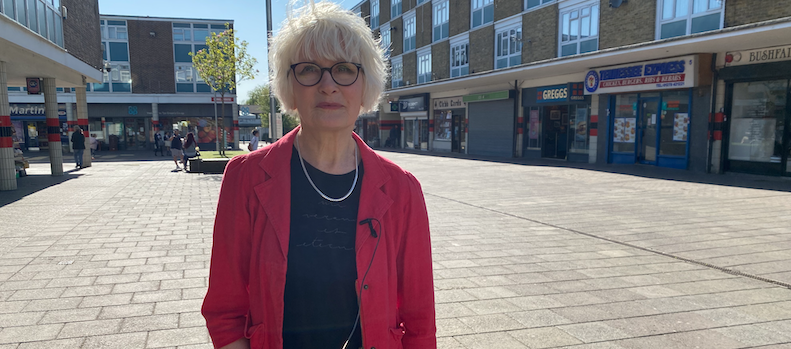 HIS hair was black, in tightly curled with a tuft on top of his head and a flounce on his tail. Ben was a standard poodle; he was gentle, sociable, playful, intensely interested in everybody else's food but his real passion was socks, the smellier the better.
Although Ben was 12 when he came my way, he was still optimistic, still prepared to go along with whatever the humans wanted. He was my close companion during lockdowns; he accompanied me everywhere; he was my unfailing, uncritical support. I loved him as did anybody who knew him.
Many, many Harlow people have dogs and for so many reasons. They're super companions, they encourage us to exercise, they provide opportunities to interact with others, they can help children acquire caring skills, they can guide those who need that help, they can even rescue climbers in distress and sniff out perpetrators or drugs. They're part of our lives now, seemingly indispensable.
It's not all sweetness and light, though. Some dogs are not at all friendly: they're downright aggressive. Oddly, the number of dog bites over the last 20 years has risen though the number of dogs hasn't. In 2022, ten people died in England and Wales as a result of dog attacks. That's ten too many. A gentleman died just last week in Staffordshire after being attacked by two dogs.
The Dangerous Dogs Act 1991 (amended in 1997) states that it's a criminal offence to allow a dog to be dangerously out of control in a public place or where it's not permitted to be. (I've been reliably informed by a vet of my acquaintance that he has been called to households where people have given up trying to control their dogs, often corralling them outside in fortified enclosures.) Currently banned dogs, according to the 1991 legislation, are the Pit Bull Terrier, Fila Brasiliero, Dogo Argentino and Japanese Tosa.
It can be argued that no breed is inherently dangerous; the RSPCA says breed is not a reliable predictor of behaviour. However, dogs can be trained to be aggressive. In fact, some people keep 'status dogs' to impress or maybe frighten others. Breeding practices and effective training undoubtedly affect a dog's behaviour.
The XL bully, involved in recent attacks, is thought to be bred from a number of breeds; a fully-grown male can weigh more than 57kg. The government says it will introduce new legislation to make it an offence to own, breed, gift or sell an XL bully, while the UK's chief veterinary officer advocates registration and neutering of such dogs as well as ensuring that they are muzzled and on a lead in public. Our priority, however much we love dogs, must be to protect people many of whom are now fearful of venturing near large dogs. It's a no-brainer.