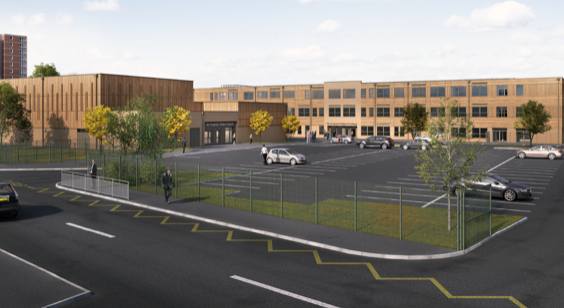 Dear Editor,
WE, as parents, and the staff at SFG are utterly desperate to get these children settled. They started their secondary school life in portacabins whilst the building was being completed – but for much longer than was anticipated, without the freedoms and benefits of being settled in their own building would have brought. 
We then had Covid and the huge wave of disruption that brought. The children had just one year in a "proper" building, only for it to be closed down.
The tents were a very temporary immediate solution for the hundreds of children who had nowhere to go. The temporary portacabins are much less than ideal but were acceptable for a short term basis.
These have now been delayed, and we are left with children with no school base, and nothing other than tents to see them through storms and snow, or "home schooling" which we all know does not work.
Both parents and SFG staff are already having to manage the very high cost on our children's mental health as a result of Covid. To let them down again when they need support the most (particularly our year 11's) is unforgivable. 
May I say to our MP Robert Halfon, your government and Department for Education has let down every single pupil, parent and staff member, and you need to take action NOW.
You are the first to arrive for a photo opportunity for good news, and yet silent when people need answers. We will not go quietly on this issue – you need to take action now and do the thing you were elected to do and to represent the people of Harlow.
The Teachers and Staff at Sir Frederick Gibberd College and Sixth Form have been taking no end of criticism and backlash for something that is totally out of their control. 
Get the Department for Education down to the site and let them answer to the Parents. Someone made a lot of money on the back of this shoddy work, and it's our kid's education and mental health that has paid the price.
We need as many parents as possible to support the school and their pupils. Please us #helpsfg on your posts.
Regards
Catherine Searle