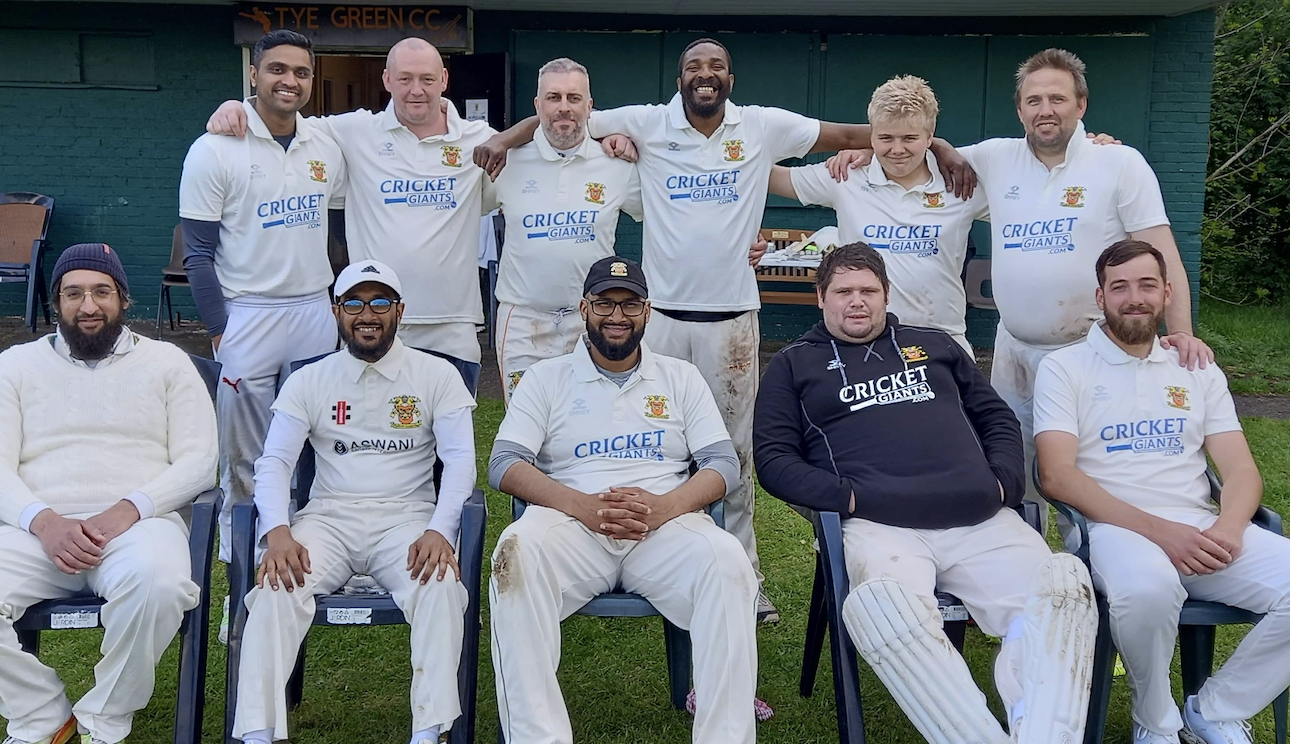 TYE Green CC played Hoddesdon 5ths at Thunderidge. It was a fantastic competition. Hoddesdon batted first and started off very slowly with some superb bowling from Peter Jackson, going for just 17 runs off 8 overs including 5 maidens. Trumayne Lintonbon-Baker, from the other end, returned some superb figures as well.
Tye Green then decided to bring on their quick bowlers Arif Rubel and Travis Brazey who kept at a slow run rate.
Jack Tracey them came on for Tye who ended with brilliant figures of 7 overs for 3 wickets and 21 runs.
Hoddesdon battled through to post a score of 179 for 5 off 40 overs.

Tye Green CC came into bat with Arif and Das opening the batting, Tye lost Arif very early, which saw Travis Barzey come in who also was taken very early by some fantastic bowling.
This then saw Jack Tracey come in and some superb batting from himself and Das took the charge to Hoddesdon.
Das put a fantastic 68 runs on the score before losing his wicket. We then saw a debut for Reece Bennett who put a fantastic 30 not out on with Trent Lintonbon-Baker who put a superb supporting effort in the other end with 2 of 26 balls helping Reece see Tye Green home to get the win 180 for 7 off 31 overs.

Tye Green welcome Cheshunt CC next week at home.